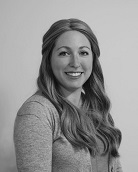 Dr. Shira Nissel is a licensed optometrist practicing comprehensive eye care.
She received her Bachelor's degree from Queens College where she graduated summa cum laude and is a member of the Phi Beta Kappa Society. She went on to receive her Doctor of Optometry from the SUNY College of Optometry in 2012 and was the recipient of the Schnurmacher Scholarship for Outstanding Academic Achievement.
Dr. Nissel is a member of the American Optometric Association (AOA), and the New York State Optometric Association (NYSOA).
Her experience includes practicing full scope optometry including contact lens fittings, management of ocular diseases, and pre- and post-operative care for refractive and cataract surgery. Dr. Nissel is a compassionate practitioner whose focus is on providing high quality, individualized patient care. When not treating patients, Dr. Nissel enjoys skiing, travel, and spending time with her husband and two sons.
Book an appointment online: