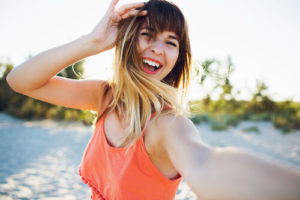 Imagine seeing your most precious moments in clear, vibrant color. Living life without glasses or contact lenses. Enjoying your favorite activities such as biking, golfing, tennis and swimming even more because you don't have to worry about your glasses and contacts getting in the way. See clear today with Stahl Eye Care Experts! Over 12 million people in the United States have chosen to undergo LASIK and now enjoy life to it's fullest with the miraculous freedom and comfort of clear, unencumbered vision. What are you waiting for?
Take the next step and find out if you are a candidate for iLASIK or other vision correction procedures and start enjoying life with more freedom and better vision today! Your source for LASIK in Long Island and New York City, including Garden City, Manhattan, and Hauppauge.
Schedule a FREE iLASIK Consultation
---
Having LASIK can be a big decision, and it's important to research for the best surgeons using the most advanced technology. Stahl Eyecare Experts of New York takes pride in the fact that we specialize in the most state-of-the-art LASIK technology available today. In fact, the technology we use – All-Laser iLASIK – is the only technology approved for use on U.S. astronauts and Navy fighter pilots.
The best technology, combined with our team of experts and dedication to providing exceptional patient care has made Stahl Eyecare Experts one of the leading LASIK providers in the greater New York area.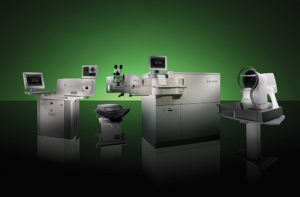 LASIK eye surgery benefits
Some of the benefits of Laser Vision Correction are:
Decreased dependency on glasses or contacts
Ability to get up and GO!
Convenience with travel
No hassle with contact solutions
Clear, natural vision
Major lifestyle advantages with sports
Improved appearance with NO glasses
Advanced All-Laser iLASIK Technology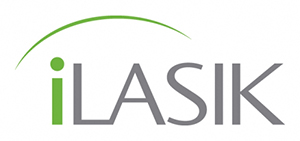 Since laser vision correction was introduced well over a decade ago, there have been steady advancements in technology, leading to enhanced safety and visual outcomes. Most patients are surprised to find that traditional LASIK involves the use of a metal blade. With All-Laser LASIK performed at Stahl Eyecare Experts, the metal blade has been eliminated, offering a premium level of safety and accuracy. Thanks to iLASIK, most people who meet the general age and health requirements are candidates and iLASIK has earned FDA approval to treat the broadest range of vision imperfections including nearsightedness, farsightedness, and astigmatism.
With iLASIK, recovery is amazingly fast, allowing you to get back to what matters most. In fact, most patients resume normal activities as soon as the next day.
Learn More About LASIK Technology
---
Find out if you're a candidate!
Schedule Your FREE LASIK Consultation today.
Call us at 888-557-4448
or click here to schedule an appointment online.
---
Surgeons Like No Other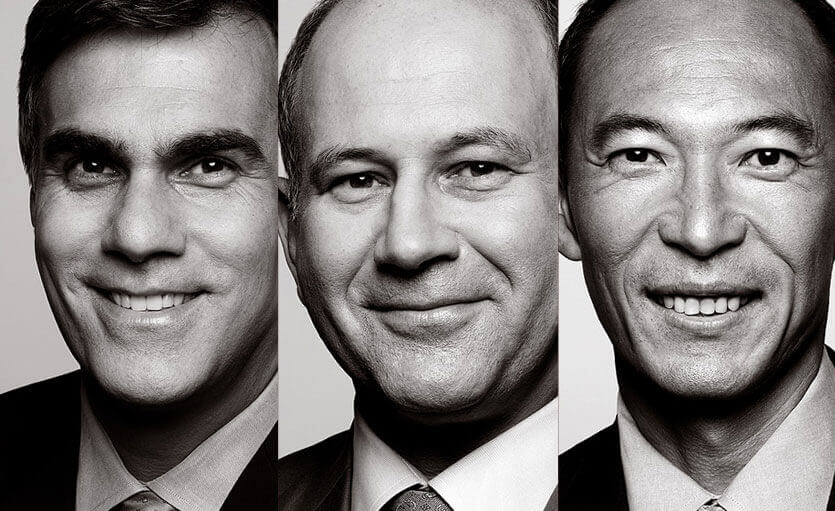 Having performed over 40,000 LASIK and PRK procedures, Drs. Werner, Hufnagel, and Chang each have extensive years of training and expertise and are dedicated to ensuring your experience is exceptional.
Harvard, Yale and Johns Hopkins trained
State-of-the-art All-Laser iLASIK with VISX Star S4 and IntraLase lasers
Specializing in refractive surgery since 1981
Offer all forms of refractive surgery to tailor and customize a procedure just for you
The Long Island LASIK specialists at Stahl Eyecare Experts offers an array of options to improve your vision. Even if you're not a candidate for LASIK, Stahl Eyecare Experts offers a variety of vision correction procedures to suit just about every patient and every prescription, including LASIK, advanced surface ablation, Conductive Keratoplasty (CK), Intacs™, Crystalens®, Rezoom™ and AcrySoft® ReSTOR® intraocular lens, bioptics, and incisional keratotomy. Whether you're nearsighted, farsighted or have astigmatism, we can tailor the right vision correction procedure to reduce or eliminate your dependence on glasses and contact lenses.
Experience That Matters: Long Island LASIK Surgeons
The Long Island LASIK experts at Stahl Eyecare Experts are some of the most experienced LASIK surgeons on Long Island and in New York City. Dr. Marc Werner received his undergraduate degree from Brown University and his medical degree from The Johns Hopkins University School of Medicine. Dr. Hufnagel is a cornea-trained, board-certified ophthalmologist. He is a graduate of UCLA, Yale, and Johns Hopkins Universities. Dr. Hufnagel has been recognized as a VISX STAR, an award granted only to the leading excimer laser surgeons in the United States. Dr. Chang received his bachelor's degree from Harvard University and his MD from UCLA. He is a board certified eye doctor by the American Board of Ophthalmology and is a Fellow of the American Academy of Ophthalmology. Our LASIK surgeons have been selected by Castle Connolly as for the best Doctors list in New York and have also been featured on FOX News New York. For the best LASIK experience on Long Island and all of New York, visit us at our Garden City, Manhattan, and Hauppauge locations.
Meet Our Doctors
---
LASIK Long Island Cost

If you are interested in LASIK eye surgery in Long Island but concerned about the cost of the procedure please note that Stahl Eye Care Experts will do everything to help you afford LASIK vision to see better. We have a series of options to make the cost of LASIK less burdensome. When to have your vision procedure should be the question, not how to pay for it. We'd like to make that decision even easier for our patients. That's why we're pleased to offer the CareCredit® card, North America's leading patient payment program.
The Stahl LASIK surgeons participate in a number of LASIK insurance plans, preferred provider organizations, and panels that provide for a reduced price on LASIK, or in some cases actually cover the procedure. Call today for the best LASIK Long Island experience.
Scheduling LASIK evaluations and determining LASIK cost
If you are interested in having LASIK eye surgery we will need to schedule you for a complete eye exam. There are different types of LASIK eye vision correction procedures depending on the condition of your eyes. We will accurately assess the conditions of your eyes at your LASIK pre-operative evaluation. If LASIK cost is an issue for you please feel free to visit our LASIK financing page to review the affordability options or simply to apply for financing.
Making LASIK Affordable
---
Long Island LASIK Real YELP Reviews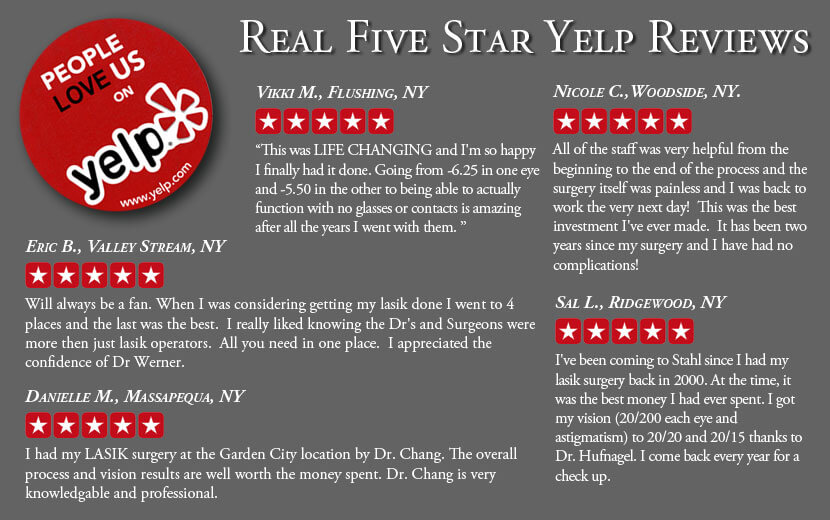 ---
Vikki M.
Flushing, NY
This was LIFE CHANGING and I'm so happy I finally had it done. Going from -6.25 in one eye and -5.50 in the other to being able to actually function with no glasses or contacts is amazing after all the years I went with them.
Laura P.
East Moriches, NY
I am beyond pleased to say I put my trust in the right doctor. I am now 20/15 and my quality of life has drastically improved. The recovery period was very quick- I was back to work on post-op day 2 (though I really could have gone back the following day). I felt that the whole process went incredibly smoothly. I have recommended Dr. Werner to anyone who mentions to me that they are considering LASIK.
Amy Z.
Manhattan, NY
Dr. Huffnagel was amazing and made me feel so comfortable that I signed up for the surgery. I would recommend Stahl to anyone looking to bite the bullet and get LASIK. All I have to say is – What are you waiting for?
---
PRK Long Island
Photorefractive keratectomy, or PRK, is an effective vision correction option for patients who are nearsighted, farsighted or even those with astigmatism. PRK uses an excimer laser to reshape the cornea for improved vision. However, no corneal flap is created; instead, the outermost layer of the cornea is loosened and gently brushed aside.

The next step is identical to LASIK. The VISX Star S4 excimer laser, utilizing either iDesign or CustomVue software, is used to reshape the inner layers of the cornea. PRK takes only minutes to perform and the procedure is painless. Most patients are able to return to their daily activities within 48 to 72 hours after PRK, and their vision continues to improve for up to three months.
Depending upon your unique vision and lifestyle, your Stahl Eyecare surgeon will make the best recommendation for your vision correction procedure.