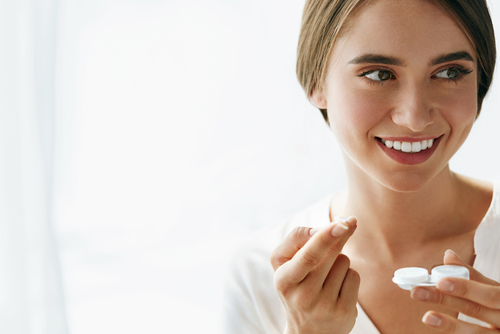 Do you ever think about what life might be like without glasses or contacts? Have you forgotten your contact solution more times than you can count?
Getting LASIK eye surgery will improve your quality of life. LASIK fixes all your vision needs and changes your life forever.
Thinking about getting LASIK is a big step towards improving your life. If you are considering LASIK, having a conversation with a surgeon is the next step. Still trying to decide if LASIK is right for you?
Like all surgeries, not everyone who wants LASIK is a good candidate for it. You need to qualify for LASIK before you even know if you are a good candidate for it.
You will need to have a consultation to see if you are a good candidate for the procedure. Keep reading for some of the qualities a good LASIK candidate has!
You Are At Least 18 Years Old
While there is no limit on how old you can be to have LASIK, you must be at least 18 years old. This is a regulation made by the FDA.
Surgeons often prefer patients who are in their mid-twenties. This is because their eyes are less likely to change after they have LASIK.
Getting LASIK before 18 means that you have a high chance of your vision changing. LASIK is not recommended more than once.
While your body is changing and going through puberty, your eyes are one of the many things affected. If your prescription isn't stable, it's best to wait at least a year before getting LASIK.
Stable Prescription
To qualify for LASIK eye surgery, you have to have a stable prescription for at least a year. LASIK is not the right option for you if your vision is still changing.
Your vision will continue to change without a stable prescription.
Good Health
You do not need to be 110% healthy, but you do need to be in good health. During your LASIK consultation, you must disclose your full medical history.
This means mentioning if you have keratoconus, glaucoma or diabetes. It is still possible to get LASIK if you have diabetes.
LASIK is not recommended if you have keratoconus or glaucoma. If you are not a candidate for LASIK, there are other procedures you could qualify for, like PRK.
Healthy Eyes
It is important to be in good health, but you need to have healthy eyes too. A good contender for LASIK should not have chronic dry eye, pink eye or any eye injuries.
LASIK is not a good idea if you have any of these conditions. But you could qualify for LASIK later if you are able to manage these conditions.
Currently Not Pregnant or Planning on Becoming Pregnant
Fluctuations in your hormones can affect your vision, causing changes. The changes can be temporary or permanent.
If you are pregnant or are breastfeeding, you should wait to get LASIK until you are done. If you are planning on having kids, you should wait to have LASIK until you know you won't have any more kids.
Pregnancy can lead to vision changes because of your hormones. This is the case with any potential pregnancy.
Can You Afford LASIK?
It is important to consider if you can afford LASIK. LASIK is an elective procedure, meaning it's not covered by insurance companies.
If you are able to afford it and qualify, then LASIK could be the procedure for you!
Are you ready to get LASIK eye surgery? Schedule a LASIK consultation at Stahl Eyecare Experts in Garden City, NY today!