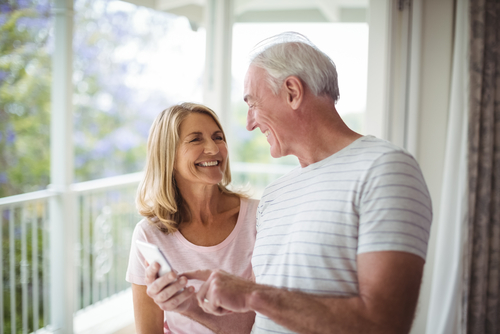 Do objects seem distorted when you look at them? Do you think your eye looks like a cone?
These are signs that you might have keratoconus. Keep reading to learn more about what happens to the eye with keratoconus.
What is Keratoconus?
Keratoconus is an eye condition that occurs when the cornea looks cone-shaped. Usually, the cornea is round like a dome.
But when it thins and starts to bulge into a cone shape, it's likely that you have keratoconus. If you develop thin corneas, they are more likely to become damaged.
The damage can be weakening and bulging of the cornea. Patients usually notice changes in their cornea between the ages of 10 – 25.
But keratoconus can develop for 10 or more years. The causes of keratoconus are unknown. Doctors think it could be a patient's environment or genetic makeup.
What Are the Symptoms of Keratoconus?
As your keratoconus advances, the symptoms change. Some symptoms include:
Developing a sensitivity to lights and glare which makes driving at night harder
Blurry vision
Distorted vision
Frequently needing new glasses prescriptions
Experiencing a drastic change in your vision or your vision suddenly becomes foggy
How Do You Treat Keratoconus?
There are different treatments available for keratoconus. How each patient with keratoconus is treated depends. Each case and set of eyes is not the same.
At Stahl Eyecare Experts, we offer a range of treatments to our patients for keratoconus. We use advanced technology to ensure our patients receive the best care possible.
Our doctors select the right treatment by evaluating how advanced your keratoconus is.
Different treatments we offer include:
Corneal collagen cross-linking (CXL)
In a healthy cornea, there are crosslinks between the fibers in it to keep it strong and maintain its shape. When patients develop keratoconus, the fibers become weak and the cornea bulges.
CXL strengthens the fibers to make the cornea stronger and able to focus better. CXL can only slow or stop keratoconus from developing more.
It is a simple outpatient procedure. Before the procedure, your eye will be numbed with eye drops and you will take a mild sedative. During the procedure, your doctor will apply a liquid form of B12 to your cornea and use UV light.
There are two types of CXL. One is Epithelium-off and the other is Epithelium-on. The only difference between the two is if the outermost layer of the epithelium is removed or not. Removing the layer of the cornea helps the B12 absorb better.
Intacs
Another option for treating keratoconus is with Intacs. Intacs are a small prescription insert.
They are semi-circle plastic rings inserted into the middle of your cornea. Once inserted, Intacs start to reshape the cornea. Also, they help patients have clear vision again.
Scleral Contact Lenses
Our last option is scleral contact lenses. They cover a larger part of the cornea and are a gas-permeable lens. The lenses work by holding your cornea in place, so you can see clearly.
This is a great temporary option for patients. If you decide to go with scleral contact lenses, your doctor will help you learn how to insert and remove them.
When figuring out how to treat your keratoconus, talk with your doctor about your options. They will work with you to select the option that works best for you.
Wondering if you may have keratoconus? Schedule an appointment at Stahl Eyecare Experts in Manhattan today!