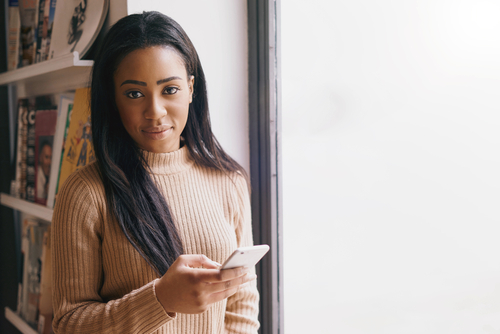 Do you spend hours and hours scrolling through your phone? Do you often get headaches after too much time on your phone?
This may be because you are looking at your phone screen for too long. Electronic screens like smartphones, televisions, and computers emit "blue light."
This is a type of artificial UV light. Blue light can cause eye fatigue. It can also cause eye strain, and lack of circulation in your eyes. These things can all cause headaches.
It is important that you limit your exposure to blue light because it can hurt your eyes and even lead to poor vision in the future.
Here are a few suggestions on how to limit your exposure to blue light. Following these suggestions can reduce headaches that occur from too much blue light.
Set a Screen Time Limit
Smartphones are more advanced than ever before. You hold a computer in the palm of your hand that can do more than a computer could 30 years ago! With millions of apps, there are endless ways you can harness this technological power.
One of the simpler features of smartphones is the screen time tracker. You can set this feature to track the amount of screen time you use every week.
You can also use this feature to notify you when your screen time has reached a certain limit. You shouldn't look at your screen for more than two hours a day.
You can set your screen time tracker to let you know when you have reached two hours. When you have reached that limit, it's time to put your phone down.
Take this time to take a walk outside and enjoy some fresh air! Natural light is the best kind for you, after all.
Use Blue Light Blocking Glasses
If you wear prescription glasses, you can opt for blue light blocking lenses. This will block most of the blue light that your phone screen emits.
It is one of the less expensive add ons for your glasses. There are also reading glasses that feature blue light blocking lenses.
You can even buy special glasses that only block out blue light even if you don't need to wear glasses. You'll find these commonly referred to as computer glasses.
They also work well for blocking the blue light that your smartphone emits.
Put Your Phone Away Before Bed
Besides causing headaches, the blue light from your phone also acts as a stimulant for your eyes. Think about everything that's happening on your phone screen.
From scrolling through your apps, web browsers, to sorting and reading through your emails, that's a lot of activity! Don't forget that you probably spend a lot of time on social media!
What you may not realize is that all this stimulation makes it harder to fall asleep at night. The best thing to do is to try putting your phone away at least thirty minutes before you want to go to bed. Try reading a physical book to fall asleep instead of a screen.
Concerned that your eyes are sustaining damage because of blue light? Eye exams are the best way to check how healthy your eyes are!
Schedule yours today with Stahl Eyecare Experts in Hauppauge, NY!