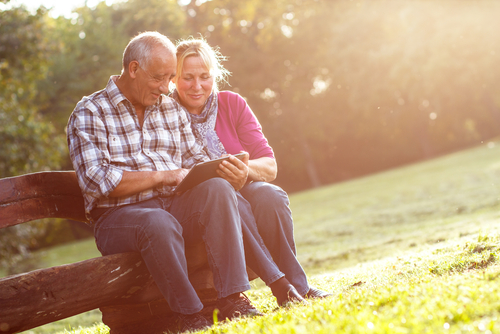 You've probably heard of cataracts but you may not know what they are. If you have cataracts, you have to think about how you will treat them. What are your options? Keep reading to learn more!
What Is A Cataract?
Cataracts are a vision condition that develops after the age of 40. A cataract is a clouding of the lens of the eye. Before a cataract, the lens of the eye is clear, rather than cloudy. When a cataract first develops, it will be too small to affect vision and isn't noticeable.
A cataract may take many years to develop and affect your vision. If you have a cataract, it can be handled temporarily with prescription glasses. When a cataract is impeding your vision, you need to consider cataract surgery.
Cataract surgery may sound scary but it's not! Did you know that it's one of the most common surgeries performed? Thanks to advancements in technology, there are few risks associated with cataract surgery.
Why Cataract Surgery Is Important
Before getting cataract surgery, you'll be required to have a consultation. During the consultation, your cataract surgeon will examine your eyes. They will also discuss the risks that are associated with the surgery and determine if you are a candidate for cataract surgery.
Cataracts are the number one cause of blindness for seniors. Many patients suspect that they have cataracts but ignore them. It's important to catch cataracts early.
Vision loss due to cataracts doesn't have to be permanent if it's caught quickly. Make sure to schedule regular appointments with your eye doctor! This is the best thing for your eyes.
Will You Need Glasses After Cataract Surgery?
When you get cataract surgery, the lens of the eye is removed. Your cataract gets broken up into smaller pieces and is then removed. After the lens is removed, your cataract surgeon will replace it with an artificial lens. The artificial lens or IOL will do the same job as your lens did. The IOL is clear and improves your vision.
Needing glasses depends on what IOL you choose. There are several options for IOLs. This is something that you should discuss with your cataract surgeon before surgery. Your IOL choice should take your lifestyle into consideration. If you are active, a premium IOL may be best. Premium IOLs allow you to see multiple distance correction points within the lens. This gives you the ability to see up close and at a distance!
If you don't mind wearing glasses after cataract surgery, there are standard IOLs. With a standard IOL, you will need to continue wearing reading glasses to see at a distance.
How Do I Pay For The Surgery?
Like any other procedure, there are financing options available for cataract surgery. If you don't mind wearing glasses after cataract surgery, a standard IOL is covered by Medicare. This does not include the cost of the deductible.
Stahl Eyecare Experts also accepts the Care Credit card to pay for your procedure. Using Care Credit means you'll be able to set up affordable monthly payments that you can pay off at your pace.
Want more information about cataract surgery with Stahl Eyecare Experts? Schedule your free consultation today!