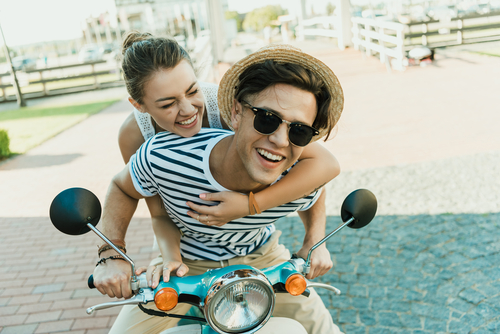 Have you wondered what life without glasses and contacts would be like? Do you ever think about getting LASIK? Getting LASIK eye surgery can change your life forever.
LASIK is one of the most performed procedures in the US. It has a high success rate and is very safe. Keep reading to learn more about this incredible procedure!
Surgery Requirements
Since LASIK is an elective procedure, there are parameters you have to meet to be a good candidate. About 15% – 20% of patients do not meet the requirements for LASIK and similar surgeries.
Treatment guidelines
These requirements are strict, and they are set by the FDA. You need to have a prescription that's right for LASIK correction.
This is something determined during your LASIK consultation with a LASIK surgeon.
Eye Maturity
The FDA has approved LASIK for patients 18 or older because they have to have mature eyes. Patients must have a stable prescription for at least two years.
This means your prescription has not changed during this period. Patients should also have healthy eyes. You can't have any injuries, diseases or infections. These standards help your eyes heal after LASIK.
Good Health
Being in good health is important because you need to be able to heal from LASIK easily. If you have certain conditions, LASIK may not be safe for you to undergo.
Make sure to share your entire medical history with your surgeon, so they can make the best decision.
Cornea Shape
LASIK improves your vision by modifying the shape of your cornea. Your cornea helps light focus and create an image on your retina.
If your cornea is not the right shape or thickness, you might not get the results you want. Your surgeon checks the shape and thickness of your cornea during your consultation.
LASIK Will Change Your Life
Once approved for LASIK, it is time to consider all the different ways LASIK will improve your life.
Allergy Relief
Have you ever noticed that when you wear your contacts your allergies are worse? Contact lenses can trap allergens between the lens and your eye.
This can cause constant irritation to your eyes. After LASIK, a lot of patients experience fewer allergy symptoms.
Take Part in Activities
There are activities that need contact or are dangerous to wear glasses during. Swimming, soccer, and sailing are sports where wearing glasses or contacts are not safe.
Getting LASIK allows you to take part to the fullest!
Travel
Say goodbye to the days of forgetting your contact solution or losing your glasses. LASIK eye surgery will allow you to worry less and do all the activities you want to.
LASIK is a life-changing procedure. It will provide you the freedom to do the things you want to, without worrying about contacts or glasses.
Make sure to talk to your doctor about any questions or concerns you have about the procedure.
Are you ready to get LASIK eye surgery? Schedule a LASIK consultation in Garden City, NY today!