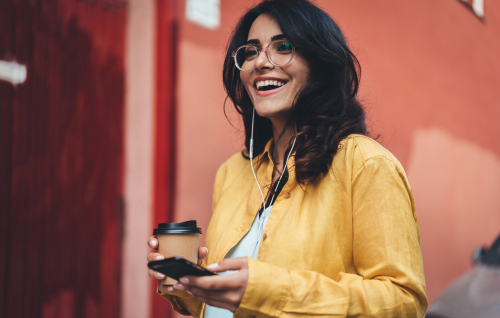 Have you been wearing glasses and contacts your entire life? Do you ever wonder what life would be like without them?
Even though glasses and contacts help improve your vision, they can be inconvenient. If any of these thoughts have crossed your mind, it's definitely time to see if you are a good candidate for LASIK.
Since LASIK is not medically necessary, it is considered an elective surgery. You have to figure out if the benefits outweigh the risks. It's also important to learn what corrective procedure is best.
LASIK may not be the right procedure for you. One of the most important things you need to consider is the surgeon's recommendation.
15% – 20% of patients are not considered good candidates for LASIK eye surgery. Keep reading for some guidelines that surgeons use when determining a LASIK candidate!
Good General Health
Certain health conditions and medications can make the recovery process complicated. LASIK is not ideal if you have one of them.
It is important that patients share their entire medical history with the surgeon. This is the only way they can make an educated decision.
FDA Treatment Guidelines
To get LASIK, you have to meet the FDA prescription treatment guidelines. At most, it can be up to +6.00 diopters of hyperopia, up to 6 diopters of astigmatism and up to -12.00 diopters of nearsightedness.
Good Eye Health and Prescription Stability
Anyone considering LASIK must be at least 18 and have mature eyes. 18 is the earliest that the FDA has approved LASIK.
Also, patients must have a stable vision for at least a year to two consecutive years. To have stable vision, this means that your prescription must remain unchanged.
It also is important that you have healthy eyes. They need to be free of diseases, infections, and injuries.
Having healthy eyes is important for the procedure and making sure that they heal.
Cornea Shape
LASIK fixes your vision by changing your cornea's shape. The cornea is the part of the eye that focuses light to create an image on your retina.
If the cornea is the wrong shape or abnormally thin, the procedure might not be as effective. During your LASIK consultation, the thickness and shape of your cornea are measured.
Your LASIK surgeon does this to make sure that they can reshape your cornea enough to get the right results.
Manage Procedure Outlook
There are limitations to what LASIK can do. Before undergoing the procedure, it's important to have realistic expectations.
Uneducated patients about the process may not get their desired results. The whole process needs to be explained to you, so you understand everything in the consent form.
Make sure that you ask your surgeon all your questions, so you have the best experience possible.
Are you ready to schedule a LASIK consultation? Schedule a LASIK consultation at Stahl Eyecare Experts in Manhattan, NY today!
Isn't it time to see the world without any distractions or things standing in your way? LASIK is the way to do it!