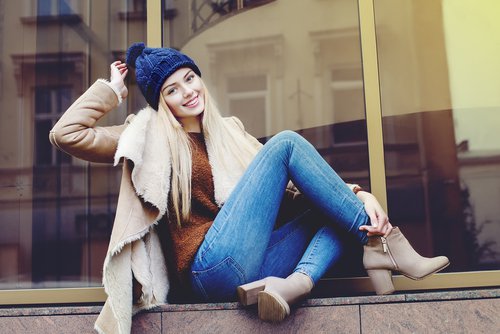 Have you been thinking about getting LASIK? Are you worried about the procedure?
One of the most common concerns people have is if LASIK will hurt. You don't need to worry! Keep reading to learn why LASIK doesn't hurt!
What Happens Before LASIK?
While you wait to go into surgery, your surgeon will put numbing eye drops in your eyes. They look and feel like normal eye drops.
The eye drops should not cause you any discomfort. They are important because they prevent you from feeling any pain during LASIK. Once you blink, the drops spread over your eyes, numbing them quickly.
The eye drops last for a few hours after LASIK is over. The eye drops help to ensure that you will not be in pain during or right after having LASIK.
One factor that is key to making sure you have a successful procedure is being calm. Your surgeon will make sure that you are calm, relaxed, and happy.
Also, some patients need help staying calm. Your doctor might give you a prescription to assist. This could be something like Valium to make it easier to relax before you have LASIK.
If you're nervous before the procedure, tell your doctor! They can put your mind at ease and make sure you get a sedative if you need one.
During LASIK
While you are in surgery, your doctor will use a tool called a speculum to lift your eyelid. You might feel this because your eyelids are not numb.
It will only feel like you are holding your eyelid away from your eye. This feels a lot like when you wear contact lenses.
The main difference is who is holding your eyelid since it is your doctor. It might feel a little uncomfortable, but you should not be in pain.
This will last a few seconds and may feel slightly uncomfortable but is over quickly. You should never feel any pain during your LASIK procedure.
After LASIK
Once you are out of surgery, it might feel like there is a burning sensation in your eye. Also, you might be uncomfortable as the local anesthetic wears off.
Other sensations you may experience include itching and watery eyes. This should not be painful, but you might be uncomfortable.
You might have foggy or blurry vision too. It's normal if your vision isn't clear or stable right after you have LASIK.
This can take a few days before your eyes start to stabilize for some patients. Another feeling you might have after having LASIK is that you experience dry eyes.
This is common and only temporary. For the first few days, your dry eye symptoms might be more uncomfortable. If you find them unbearable, you can get prescription eye drops or over the counter drops to help dry eye.
Experiencing all these feelings is normal and part of the recovery process. Over time, these conditions will go away as your eyes heal.
After LASIK, you should not be in any pain. If you experience any pain, contact your doctor. This could be a sign of infection or a complication.
Do you think it's time for LASIK eye surgery? Find out if you qualify for LASIK by scheduling a LASIK consultation at Stahl Eyecare Experts in Manhattan, NY now!