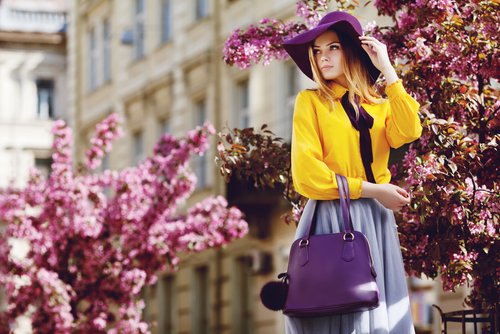 Do you wear contacts? In the spring, do you get eye allergies? Trying to figure out how to improve allergy season is difficult.
Eye allergies affect your quality of life and make it hard to be comfortable. Additionally, patients look for solutions when their eyes are always irritated.
Keep reading to find out if getting LASIK can help with your allergy symptoms!
Eye Allergies
Eye allergies are any irritation, discomfort or itchiness caused by allergens coming into contact with your eyes. For example, pollen, dust, and other particles are considered allergens.
When these allergens come into contact with your eyes, they become irritated.
Signs and Symptoms of Eye Allergies
Eye allergies have many signs and symptoms. Common symptoms include red or watery eyes, irritated or itchy eyes and short periods of dry eye.
Also, a great treatment for eye allergies is using eye drops. You need to talk to your eye doctor about the brand and type that they recommend to treat your eye allergies.
Once you have a recommendation, it is important to keep your eye drops with you at all times. Using eye drops when irritation strikes will keep you comfortable. It will also make you less likely to rub your eyes.
Are eye allergies common?
Yes! Eye allergies are very common. They are so common that most adults know the symptoms.
Millions of people have eye allergies. Also, eye allergies are so common that they are not considered a severe eye condition.
Contacts
Patients that wear contacts experience allergy season worse than patients that wear glasses. For example, patients who wear contacts experience more severe allergy attacks.
A common problem with contacts is that allergens stick to them. This means that every time you put your contacts in, you are putting allergens right on your eyes.
This leads to your eyes being in a state of constant irritation.
Before you put your contacts in, you need to remember to wash your hands. Otherwise, you are transferring the allergens from your hands to your eyes every time you use your contacts.
When you remove, clean, or use your contacts, you need to do so in a clean area. For example, you need to keep your contacts away from dust, pollen, and other allergens.
Getting LASIK does ease allergy symptoms caused by contact lenses.
Will LASIK actually help?
Yes, getting LASIK does help patients with eye allergies. LASIK is especially beneficial for patients who wear contacts.
Why, you might ask? Once patients get LASIK, they no longer need to wear contact lenses. You don't have to worry about allergens being stuck to your contacts.
You also no longer need to touch your eyes as much. This reduces the chances you'll transfer allergens from your hands to your eyes.
Imagine what would life be like without having irritated eyes. You could enjoy the great outdoors! For people with allergies, it means you can take part in activities your allergies may have prevented you from enjoying before.
Remember, you might still have eye allergies, but they will be less severe. By getting LASIK, you can help decrease the severity of your eye allergies. Getting LASIK is beneficial for patients with eye allergies and who wear contacts.
Are you ready to reduce your eye allergy symptoms? Schedule a LASIK consultation at Stahl Eyecare Experts in Garden City, NY! Why not discuss if you are a good candidate for LASIK?