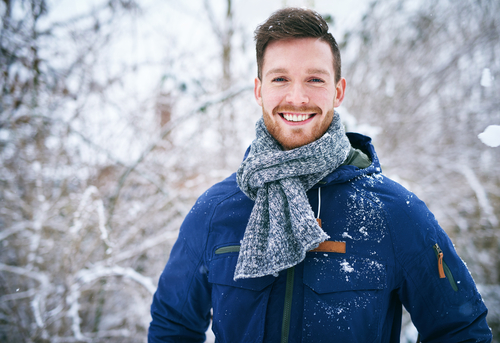 Wondering if you can afford LASIK? The answer is that there's a good chance that you can afford the procedure.
It costs less in the long run when you compare it to the costs of maintaining your prescriptions and it saves you time. After all, time is money.
Best of all, LASIK lets you achieve visual freedom. There is no price tag on that.
If you are considering undergoing LASIK but aren't sure if you can afford it, you need to ask yourself if you can afford to not have clear vision.
Keep reading to learn more about LASIK!
Say Goodbye to Refractive Errors
Did you know that your vision problems are due to a refractive vision error? This is true if you have nearsightedness, farsightedness, and astigmatism. LASIK corrects these refractive errors.
What is a refractive error? It's a vision problem caused by light not reflecting on your retina in the right way.
This causes your retina to relay a distorted image to your brain which causes your vision to be blurry.
Refractive errors occur when you have a misshapen cornea. LASIK corrects your vision by permanently reshaping your cornea.
To do this, your LASIK surgeon will create a small incision on your cornea. This incision will serve as a flap for laser technology to have access to your cornea. Laser technology will reshape your cornea through this flap.
Reshaping your cornea solves your refractive errors for the rest of your life. It only takes one procedure to provide you with the clear vision you've always wanted.
You'll have clearer vision for the rest of your life. What's not to love about that?
Save Big on Your Vision
Wondering if you can afford LASIK? Have you stopped to wonder if you can afford your current prescriptions?
Updating your prescription means buying new glasses and lenses, and ordering new contact lenses. Do you wear both glasses and contacts? If so, your vision costs just doubled.
The money you spend on lenses and frames is before you add in the lens upgrades you need like anti-scratch, anti-fog, and blue light blocking coats. They are necessary and they increase the cost of your glasses.
When it comes to contacts, many patients are willing to pay more for added comfort, especially for daily contact lenses and premium lenses. Are you gasping at your calculator?
Now multiply that four-digit number by the number of years you've been wearing prescription glasses and contact lenses. Now you understand why you can't afford to not undergo LASIK surgery. You'll save big on your vision with LASIK!
Find Visual Freedom
Visual freedom means you can go anywhere at any time, and see crystal clear with no more glasses fogging up and no more contact lenses slipping out. You can't put a price on visual freedom.
You cannot afford to not achieve visual freedom. It's the priceless benefit that only LASIK can give you.
Ready to Invest in Your Vision?
Tired of wasting money on your prescriptions? Ready to clearly see your definition of visual freedom materialize?
The first step is a LASIK consultation. Schedule yours today with Stahl Eyecare Experts in Manhattan, NY!