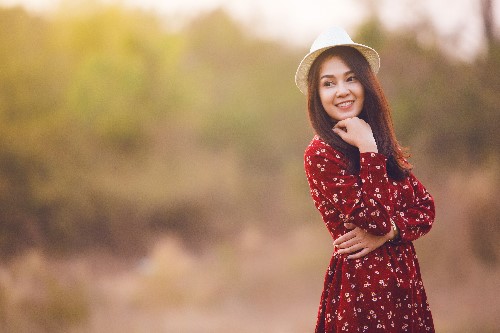 You wouldn't buy a used car without asking questions to make sure it was not only safe but also worth the cost. It only makes sense that you should educate yourself about LASIK before having it.
There's a lot of information out there about LASIK, and not all are accurate. To help you get started, let's talk about a few important facts you need to know before having LASIK surgery.
If you're worried about LASIK, keep reading to learn more before a LASIK consultation. Doing your homework beforehand will definitely help! It's time to learn 4 things you should know before LASIK!
LASIK Is Not A Guarantee Of Perfect Vision
It is true that many LASIK patients walk away with 20/20 vision, but it's not a guarantee. LASIK is different for each patient. LASIK is permanent, but it can't fix all vision errors. LASIK involves reshaping the cornea to fix refractive errors.
When it comes to conditions like glaucoma or having cataracts, LASIK doesn't help. These are conditions that do not affect the cornea. As a result, even if you've had LASIK, you could still get glaucoma, cataracts, or presbyopia.
The Severity Of Your Refractive Errors Matter
The odds you may need a LASIK refinement later on down the road increases if you are very nearsighted. Be sure to speak with your LASIK surgeon about the severity of your refractive error.
They will be able to tell you how likely you are to need a refinement. The more you know ahead of time, the less surprised you may be should the need arise.
Look For The Right LASIK Surgeon
The skill of your LASIK surgeon matters. Be sure to do your research! Ask friends, family, neighbors, and your regular eye doctor for recommendations. Make sure your LASIK surgeon has experience and is a board-certified ophthalmologist.
If your friends or family are not able to recommend a LASIK surgeon, you can use the internet. Don't take everything online as being set in stone, but it can help. Look at online reviews about the practice, and how the staff at the practice treats patients.
This will give you a more accurate feeling about if they are a good fit. At most practices, a LASIK consultation is free. If you have the time, visit a few potential LASIK practices and see if you are comfortable. Your eyes are a big deal, so you can afford to be picky about the surgeon you choose!
Are You A Good LASIK Candidate?
Not every interested patient is a good LASIK candidate. A good LASIK candidate should have healthy eyes, be over the age of 18, and not have any eye conditions. These are just a few of the factors that go into deciding LASIK candidacy. During a LASIK consultation, your surgeon will measure the thickness of your corneas.
This is one of the most important factors for LASIK candidacy! If your corneas are too thin, LASIK will result in complications and possible vision loss!
The cornea must be thick enough to have a small amount of tissue removed to correct vision. Thinner corneas cannot handle having LASIK and are better suited for PRK.
Now that you've learned the 4 things to know before LASIK, are you ready for clear vision? Schedule your LASIK consultation with the doctors at Stahl Eyecare Experts today!