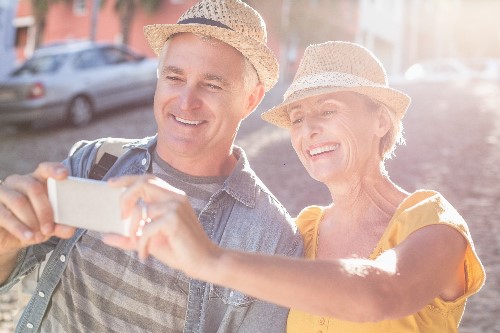 Feeling nervous about cataract surgery? There's nothing to be scared of! Calm down by reading these 6 cataract facts!
What Is A Cataract?
A cataract is a clouding of the lens that can result in total loss of vision if left untreated. As proteins in the eye clump together, the amount of light that reaches the cornea gets reduced. Because a cataract gets bigger as it develops over the years, a patient's vision will diminish in turn.
What Are Cataract Symptoms?
Three of the most common symptoms of cataracts are:
Difficulty driving at night, or generally reduced ability seeing at night
Seeing halos or glares around bright lights
Cloudy vision
Who Develops Cataracts?
Cataracts can develop for many reasons. The most common is as an age-related condition. Genetics can play a role as well, since you're more likely to develop them if you have a family history. Another reason is as a medical condition, like congenital cataracts.
This does not mean that everyone will develop cataracts as they age. The same applies for if you have a family history of cataracts. All it means is that a patient is at a higher risk of developing cataracts during their life.
It is vital for people to know that cataracts can begin developing as early as your forties. You may not notice because it takes a significant amount of time for cataracts to develop. Cataracts only become a problem to deal with when they start affecting your vision.
Cataract Risk Can Increase Due To Sun Exposure
You wear sunscreen when you go outdoors to protect your skin from the sun's UV rays, but what about your eyes? It's important to protect your eyes as well!
UV rays from the sun speed up the pace that proteins in the lens break down. If you are not protecting your eyes, exposure to UV rays could lead to cataracts at an earlier age.
So how do you protect yourself? Simple! Invest in a sun hat and sunglasses that protect your eyes from those harmful rays.
When buying sunglasses, make sure they are labeled that they protect against UV rays. Sunglasses that don't protect your eyes from UV rays are essentially useless.
Cataracts Are The Largest Cause Of Blindness Worldwide
It's a sobering fact. Across the globe, cataracts are the most frequent cause of blindness for people aged 40 and over. In fact, there are more people with cataracts worldwide than patients with glaucoma. Cataracts that are not treated will lead to eventual blindness.
Cataracts Do Not Cause Pain As They Develop
No pain sounds like a good thing, but it's not. Patients are less likely to realize they have cataracts because there is no pain. As a result, many patients don't bring up their vision loss until a significant amount has been lost.
This is why it's so important to make annual visits to visit your eye doctor! At these visits, your doctor can check the health of your eyes and see if you have cataracts that need removal.
If you can't remember the last time you saw your eye doctor, it's been too long! Call Stahl Eyecare Experts in Long Island to schedule a cataract screening today!