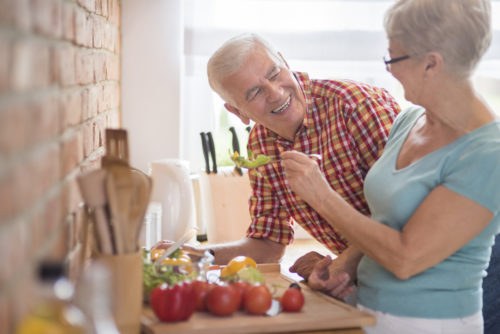 Diabetic retinopathy. You may have heard of it, but do you know what it is? Many people don't! If you're worried about diabetic retinopathy, Stahl Eyecare Experts in Long Island has the answers you need. Keep reading to learn more about this eye condition!
If You Have Diabetes, You Need Regular Eye Exams
This one is non-negotiable. If you have diabetes, you need regular eye exams, regardless of whether or not you need insulin to manage your diabetes. When you attend your eye exams, make sure you bring a friend or family member with you to drive you home.
Eye exams include pupil dilation to allow your doctor to examine your retinas. Dilation makes driving unsafe, at least until it wears off in a few hours.
Managing Your Blood Sugar Won't Prevent Diabetic Retinopathy
You should manage your blood sugar, but there's no way to prevent diabetic retinopathy. Maintaining stable blood sugar levels can decrease your risk of developing the condition, however.
Don't assume that having stable blood sugar means you cannot develop diabetic retinopathy. It is possible to develop diabetic retinopathy even if your blood sugar is stable, you're physically fit, and you seem healthy. If you do develop diabetic retinopathy, it's important that you keep it in check.
Diabetic Retinopathy May Not Make Itself Obvious
The words diabetic retinopathy sound scary, but what do they really mean? Diabetic retinopathy means that the retina has become damaged from long-term diabetes.
This condition progresses very slowly over time, so many patients may not know they have it. This is why annual eye exams are so important for people with diabetes. If caught early, diabetic retinopathy can be treated to avoid vision loss.
Diabetic Retinopathy Can Cause Blindness
You may know that cataracts are the largest cause of blindness around the world. However, diabetic retinopathy can also be a cause of blindness. But don't let awareness prevent you from learning all you can about diabetic retinopathy.
Unlike cataracts, diabetic retinopathy rarely results in total loss of vision. Even more comforting is that the risk of significant vision loss is less than one percent. Early detection and treatment are very important for avoiding vision loss.
If You Are Diabetic, It's Likely You'll Develop Retinopathy
Most patients, in fact, do develop diabetic retinopathy. Regardless, proper management of diabetes and sugar levels are still important.
When left untreated, diabetics can develop more severe forms of diabetic retinopathy. For all diabetics (even those who don't have diabetic retinopathy), eye exams are a must!
Diabetes Affects The Most Important Part of the Eye
Diabetes is the single biggest contributing factor to developing diabetic retinopathy. Diabetics can even target eye tissue before diabetic retinopathy develops.
If this happens, the health of your retina is at risk. Without healthy retinas, being able to see becomes more difficult, if not impossible.
When it comes to diabetic retinopathy, prevention and risk reduction are vital! If you're a diabetic, you owe it to yourself to visit Stahl Eyecare Experts for an eye exam. Contact us to schedule an appointment at one of our convenient Long Island locations!