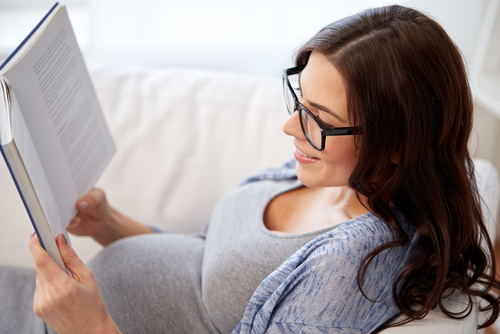 Freedom from prescription eyeglasses and contact lenses can make a huge difference! If you are pregnant or planning on becoming pregnant, you may think this is is the perfect time for LASIK. Well, that's not exactly true. Keep reading to learn why you can't have LASIK while pregnant or if you're planning to become pregnant!
1. Your Eyes Will Change When You're Pregnant
If you're already pregnant, congratulations! We're thrilled for you! We hate to be the bearers of bad news, but pregnant women do not qualify for LASIK. An experienced LASIK surgeon will not clear a pregnant woman for LASIK. If you've seen a LASIK surgeon and they say you can have LASIK while pregnant, this is a red flag.
So what's the big deal? You have your hormones to thank for why you can't get LASIK while pregnant.
Vision changes are a common occurrence resulting from fluctuating hormones. These changes are usually temporary but you cannot get LASIK if your vision has changed in the last year.
Why is this?
Imagine this scenario: A LASIK surgeon approves you for LASIK when you are 5 months pregnant. Your vision has not changed and, now beyond the halfway point, you're confident you are out of the woods.
However, four weeks into life without glasses, your vision changes because of hormones. This causes your vision to change, rendering your LASIK useless.
This demonstrates why pregnant women cannot have LASIK. The risk is simply too great!
2. You Shouldn't Have LASIK If You're Planning On Becoming Pregnant In The Future
Okay, you're thinking that you're a great LASIK candidate. You meet all the other factors for LASIK candidacy. You even understand why women who are pregnant can't get LASIK.
Why can't a woman who is planning on getting pregnant have LASIK? This seems like the ideal time since you won't have to worry about glasses with a child. Late-night feedings would be so much easier if you didn't have to deal with glasses in the middle of the night!
We get it. Right now, your time is your own. That means you don't have to schedule your life around naps, diapers, daycare, and living. But the truth is that if you are planning a pregnancy, you should avoid having LASIK until you've had your kids.
It doesn't matter if you wait to have LASIK after your first kid and before your second. Each pregnancy will result in hormonal changes.
Those hormonal changes lead to vision irregularities. LASIK is a procedure that should be performed once. The smartest thing to do is wait. Once you've finished having children and breastfeeding, then you can consider LASIK.
If you are planning a pregnancy, we recommend that you wait. Any responsible LASIK surgeon will tell you the exact same thing. After all, LASIK is a surgery.
Although it is life-changing, there is a small amount of trauma associated with it. No LASIK surgeon who cares about their patients will let them have LASIK multiple times. You're better off waiting and planning for LASIK down the road.
If you're done having kids and considering LASIK, give Stahl Eyecare Experts a call! We'll set you up with a LASIK consultation at one of our convenient Long Island locations. It's time to do something for you, especially after all you've done for your kids.