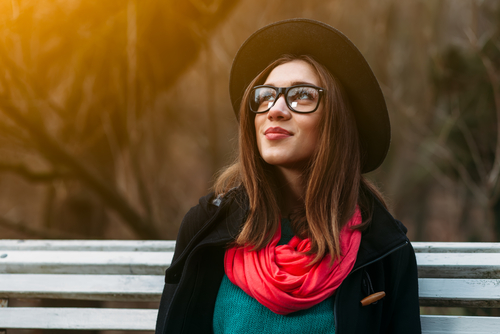 Already have your LASIK surgery date scheduled? That's great! We have compiled a list of ideas to help you prep for your LASIK procedure and recovery.
Arrange For A Driver
Your LASIK surgeon will ask you to bring a family member or a friend with you to your LASIK surgery appointment. Why? Your LASIK surgeon will not allow you to drive yourself home afterward.
It's likely you'll be cleared to drive within a day or so, but on the day of your procedure, you will not be able to drive home.
No family members or friends available during the workday? That's okay, too. Talk to someone at the LASIK surgery center and see if they can call an Uber or Lyft for you after the procedure.
Keep in mind that whoever you ask will need to be able to unlock your phone, locate the appropriate app, and log in. You won't be able to see your phone after LASIK, so having someone to help is best! Your vision will be cloudy, or it may appear smoky.
Get A Babysitter
If you have kids, you need to find a babysitter to take care of them. Or you could ask a family friend to watch them so they are out of your hair.
This could be a perfect time for a fun sleepover with the cousins! It's a good idea to have them picked up (or for you to drop them off) the night before if you have an early morning appointment.
If your kids are already in school, arrange for a friend or family member to pick them up. Ideally, you'll want to have them take the kids to their house, so you have peace and quiet to rest.
You'll be in no shape to take care of your children after your LASIK procedure. If you have any favors that you've been holding out on, this is the time to use them!
Starting your recovery off on the right foot sets the tone for the rest of your healing.
Wear Something You Can Sleep In
Since you are undergoing a surgical procedure, it's important that you're comfortable. This means wearing something like leggings, a zip-up hoodie, and slip-on shoes.
The LASIK surgery room may be cold, so wearing a few layers is never a bad idea. Once you get home after LASIK, all you'll want to do is crawl into bed and pass out.
This is immensely easier if you're already wearing clothes that you can sleep in before LASIK. There's nothing fun about fumbling with your jeans and struggling after LASIK.
Meal Prep
This is very important if you either have kids or live alone. Your vision may be blurry at first, making it hard to read labels or follow any recipes.
This makes it almost impossible to prepare any meals on the day of your LASIK surgery. Do yourself a favor and prep a few microwavable meals before your procedure. You'll thank yourself for having one less thing to worry about!
Have other questions about what to expect with LASIK? Schedule a LASIK consultation with Stahl Eyecare Experts in Long Island today!