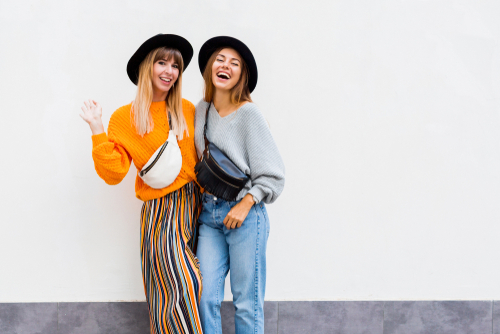 Given the popularity of LASIK, it's likely you have an understanding of the procedure. You may even know someone who has had LASIK! LASIK is performed over a million times a year, making LASIK one of the most popular procedures.
Even if you know all you think there is to know about LASIK, there are a few facts about LASIK that may surprise you.
LASIK Utilizes Aerospace Technology
Since becoming FDA approved in the 1990s, people may not be fully aware of advances that have been made. Did you know that custom LASIK's wavefront technology is in the Hubble Space Project?
With custom LASIK, wavefront technology gets used to create a unique map of your eye.
Other advancements since LASIK first made its mark include:
Patients with higher refractive errors may now be eligible for custom LASIK surgery
LASIK can now track the movements of your eyes and stop the procedure if you blink or move
Larger areas of the eye are now treatable
Don't Worry About Blinking Or Moving Your Eyes
Many LASIK patients are terrified of what happens if they blink or move during LASIK. You can rest assured that you're going to be fine, even if you move your eyes!
Why do we know that? During LASIK, you won't be able to blink.
Before the procedure begins, you will get numbing eye drops. Once the drops have started working, your surgeon fits you with a device to prevent blinking.
Thanks to the advancements made in LASIK, if you blink, your movements are tracked. This means that your surgeon will adjust their actions depending on what you do. Without wavefront technology, none of this would be possible.
At Stahl Eyecare Experts, we only offer custom LASIK for our patients. All procedures are guaranteed bladeless, and custom for your exact vision needs.
LASIK Patients 'See' Rapid Vision Improvement
You may know that LASIK results in freedom from glasses and contacts, but it's more than that. With custom iLASIK, many patients see rapid vision improvement.
The best part? Your vision will only get better after your procedure! LASIK has never been safer and easier to undergo.
Not only will you have improved vision in a short period of time, but the recovery is quick as well! The first day when you get home after LASIK, you'll need to rest your eyes.
In the following days, your vision improves and you'll feel great! Most LASIK patients can drive the next day and go back to work within a day or two.
LASIK may be life-changing, but you don't have to wait around and waste your time while healing. You'll need to avoid wearing makeup, at least the first week after LASIK.
You'll also need to avoid any strenuous activity for the first month. This is to make sure incisions made during the procedure have enough time to heal.
These limitations are a small price to pay for clear, unencumbered vision!
Want to schedule a LASIK consultation? Contact Stahl Eyecare Experts in the Long Island area today! You owe it to yourself to find out if clear vision could be in your future with LASIK!