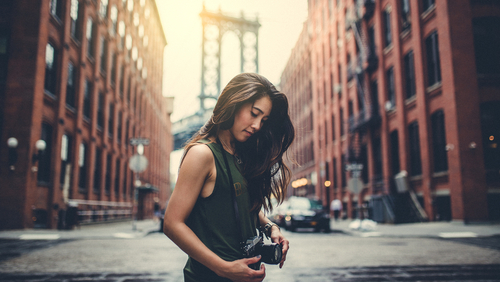 Sometimes it's about your relatives instead of how healthy you are. This is true, in particular, about inherited eye conditions.
It's only natural for a person to wonder if they have any recourse when it comes to turning the tables on Mother Nature. Keep reading to learn more about what happens if you have inherited eye conditions!
Genetic eye conditions
If a patient's doctor suspects a genetic eye condition has manifested, the next step is a specialist.
Not just any specialist, but a genetic specialist. From there, they can help determine if there are treatment options for the condition.
The answer is not an easy one to apply across the board for all patients and all genetic eye conditions. While many genetic eye conditions cannot be corrected, they are treatable.
The best move you can make is to see your eye doctor regularly. Many eye conditions do not have noticeable symptoms in their earliest stages. This is exactly when treatment needs to begin to reduce potential vision loss.
What Happens During the Evaluation?
Your doctor will work with you to not only find an answer but also treat the eye condition with a follow-up plan. Your treating specialist will do a complete review of your health history.
This includes test results, lab records, and family history. They will also focus on any signs and/or symptoms of possible inherited disorders.
You will also need to assist in identifying family members who could have had the same eye condition.
During the evaluation, expect hands-on assessment. This includes a dilated eye exam of vision movement and checking intraocular pressure. You'll also undergo a microscopic study of the eye, which the specialist will use a slit lamp for.
Diagnosis and Treatment
The next step involves the specialist and doctor that submitted you for evaluation. Together, both doctors will decide on the diagnosis. Once diagnosed, your team will then decide on an appropriate treatment plan.
Inherited Eye Conditions
Which eye conditions are inheritable? Genetics play a large role in many conditions and diseases of the eyes. Many of these, as we mentioned above, may lead to total loss of vision in infants, children, as well as in adults.
Inherited eye conditions involving infants and children include:
Congenital glaucoma (congenital means present at birth)
Optic Atrophy
Retinal Degeneration
Malformations of the eye
Strabismus (ocular misalignment)
Inherited eye conditions involving adults include:
Glaucoma
Age-Related Macular Degeneration
Retinitis Pigmentosa
What About Vision Problems?
Common vision problems like nearsightedness, farsightedness, and astigmatism have a genetic component. As these are more common, there's no reason to see a genetic specialist when treating them. Instead, you can stick with your normal eye doctor.
For these conditions, the best way to treat them is with glasses or contacts. For people that are 18 years of age or older, there are other vision correction options like LASIK.
There are many factors that go into whether someone is a good candidate for these procedures.
Have more questions about inherited eye conditions? Schedule a consultation with Stahl Eyecare Experts in Long Island, NY today!