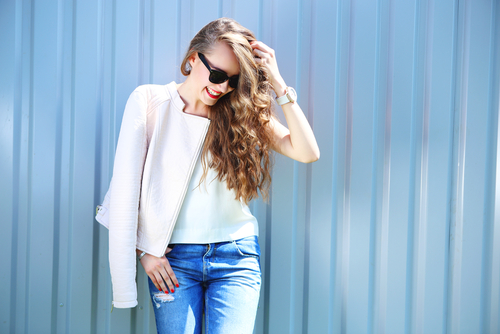 Did you know that LASIK is among the most popular elective surgeries in the United States? Millions of satisfied patients have already undergone LASIK and are singing its praises.
LASIK is a surgical procedure, though, even if it is one of the safest and most reliable procedures. We encourage people to educate themselves about LASIK and all it entails.
Read on to learn 5 facts you should know before undergoing LASIK!
1. Take The Time To Find The Best LASIK Surgeon
Your vision is important, making it even more crucial to find the best LASIK surgeon. One of the smartest moves you can make is putting in the extra time to find the right LASIK surgeon for you.
You want to make sure you opt for a LASIK surgeon who is both experienced and board-certified, but that's not all. Before making your final selection, ask yourself if you are comfortable.
If the answer is yes, you're good to go! If it's not, go back to the drawing board and find someone you are comfortable with!
2. Be Realistic About Your Expectations
No responsible LASIK surgeon will guarantee perfect vision. It's true that most patients end up with 20/20 vision after LASIK, if not better!
But there is no guarantee that you'll have "perfect" vision. The main goal to remember: you'll have improved vision after LASIK. It's possible that you may still need glasses or contacts after LASIK.
It all depends on the strength of your original prescription. With realistic expectations, you'll know what to expect every step of the way!
3. Are You Eligible?
LASIK surgery is one of the most popular elective procedures available today. There's a reason there are millions of satisfied LASIK patients!
But before LASIK, you'll need to find out if you're eligible for the procedure. You may want LASIK but that doesn't always mean you'll qualify as a candidate!
If you're pregnant, under the age of 18, or have dry eye, these may hurt your eligibility. There are other factors that are taken into consideration as well. The only way to know for sure if you're a LASIK candidate is to get a LASIK consultation!
4. Educate Yourself About the Actual Procedure
You're going to be awake for LASIK surgery, so there is no "ignorance is bliss" here. You're going to be awake for the entire procedure, so it's best if you take the time to learn what's going to happen.
Remove the unknown and you remove the fear. The best time to ask any questions you may have is during your LASIK consultation. This will give you an accurate picture of how the procedure works, and what to expect.
You Won't Feel Pain During LASIK

This last fact seems a bit impossible, we know. How can a procedure that reshapes your cornea using lasers not be painful?
But it's true! You really won't feel any pain during LASIK and here's why. Before the procedure, your surgeon will put numbing eye drops in your eyes.
These drops are the reason you won't feel any pain during LASIK. At most, you may feel slight pressure for a few seconds. That's it!
Now that you have all the facts, are you ready for LASIK? Schedule your LASIK consultation at Stahl Eyecare Experts in the Long Island area!