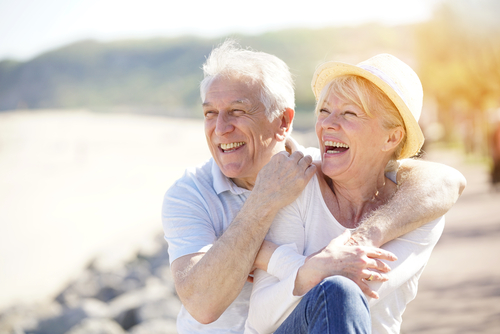 Glaucoma is one of the leading causes of vision loss but the good news is that the condition is treatable. Glaucoma is a complex eye disease which causes damage to the optic nerve.
When left untreated, glaucoma leads to total blindness. Keep reading to learn more about this silent thief of eyesight!
Types of Glaucoma
There are several types of glaucoma that you can have. The two most common are angle-closure and primary open-angle glaucoma.
Primary Open-Angle Glaucoma Symptoms
Primary open angle glaucoma affects around 4 million Americans. It is the most commonly diagnosed form of glaucoma. Primary open-angle glaucoma also is often known as the silent thief of sight.
Why is this?
Primary open-angle glaucoma has no symptoms to look out for. Most patients with primary open-angle only have symptoms after vision loss has occurred.
This form of glaucoma has no warning signs and is slow to develop. In fact, it can often take years for a patient to realize their vision has deteriorated.
People with primary open-angle glaucoma tend to lose their peripheral vision first. Most patients don't notice this loss of peripheral vision.
The problem is by the time patients notice the vision loss, it's gone for good. This is why glaucoma is the silent thief of sight, especially primary open-angle.
Any vision lost to glaucoma before treatment isn't reversible and there's no way you can regain it.
Primary Open-Angle Glaucoma Risk Factors
Advancing age
Being Latino/of Hispanic descent
Being African-American
Diabetes
Cardiovascular disease
Family history
High optic (eye) pressure
Acute Angle-Closure Glaucoma Symptoms
This form of glaucoma does present with symptoms which include:
Seeing rainbow auras or circles around lights, particularly bright ones
Blurry vision
Hazy vision
Eye pain accompanied by headache, nausea, or vomiting
Sudden loss of sight
It is crucial to note that acute angle-closure glaucoma is a fast-progressing condition. Unlike primary open-angle glaucoma, it can result in quick damage to your vision.
If you are experiencing any symptoms of acute angle-closure glaucoma, seek help! This is a medical emergency that needs immediate care.
Risk Factors for Acute Angle-Closure Glaucoma
Advancing age
Being of Asian descent
Having a family history
Being farsighted
Being female
What You Should Do If You Are Diagnosed with Glaucoma
Even before a diagnosis, you should already see your eye doctor regularly. Having thorough and comprehensive eye exams are key to keeping your eyes healthy.
Sorry, but eye dilation is a must. This gives your eye doctor the clearest picture into the internal health of your eyes.
When it comes to primary open-angle glaucoma, eye exams are your defense. If detected and treated early, you can decrease the amount of vision lost. You may even be able to avoid losing any vision!
Once you have glaucoma, regular eye exams become even more important. Your condition must be continuously monitored to make sure your treatment is working.
Wondering if your vision loss is because of undiagnosed glaucoma? Contact Stahl Eyecare Experts in the Long Island area to schedule an appointment!