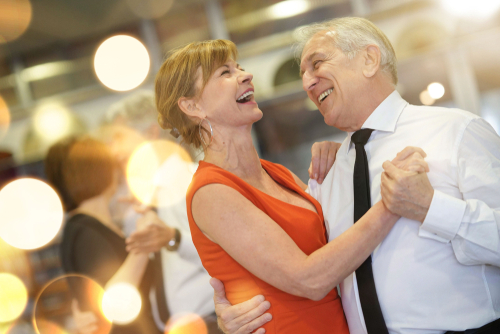 Glaucoma is one of the leading causes of blindness worldwide. Even though it's so common, people have many questions about the condition. Keep reading for more information about glaucoma, what to expect from it, and more!
Q. What is Glaucoma?
A. Glaucoma is an eye condition that affects the optic nerve. Glaucoma causes high pressure, which damages the optic nerve and leads to vision loss.
Q. Are there any symptoms associated with glaucoma?
A. Chronic open-angle glaucoma does not usually present with symptoms. One of the first symptoms is higher than normal intraocular pressure.
If glaucoma is diagnosed before it causes vision loss, it can usually stay under control. If you have glaucoma, you'll need to take medication to keep your eye pressure levels stable.
Q. Is there a treatment to save the affected optic nerve fibers?
A. No. Once optic nerve damage occurs, the optic nerve fibers die. This is because of a combination of high intraocular pressure and lack of blood supply. This is why it's so important to catch glaucoma early!
Q. Is there anything I can do to prevent glaucoma?
A. There's no way to guarantee you won't develop glaucoma. But there are things that you can do to reduce your risks of developing it early on, including:
Not smoking. If you already smoke, try to quit! Your doctor may be able to help you with this.
Talk to your primary care physician and your eye care professional about supplements. Nutritional supplements can help strengthen your body and make you less susceptible.
Exercise regularly! This means working up a sweat and exercising for at least 30 minutes a few days a week.
See your eye care professional for regular (dilated) eye examinations
Eat a diet full of whole foods. Eating healthy is one of the easiest ways to keep your body strong and able to fight off infection.
Avoid processed foods as much as possible. This includes fast food and lots of pre-made foods.
If you are obese, talk to your primary care physician about how to get yourself out of the danger zone. Obesity makes you more likely to develop other conditions like diabetes
Q. Is a dilated eye exam the only method available for early detection of glaucoma?
A. There is another option. It is a device called a GDx that measures optic nerve thickness. Talk to your eye care professional for more information about the GDx.
Q. Who is at risk for developing glaucoma?
A. Glaucoma is often referred to as an age-related condition. Much of this is due to its prevalence with seniors. That moniker is a misnomer, as glaucoma can affect young children. Anyone can develop glaucoma, but those at higher risk include:
Anyone with a family history of the condition
People with diabetes
People with high blood pressure
Anyone of African-American and/or Latino/Hispanic descent
Concerned that you are at a high risk of developing glaucoma? Schedule an appointment at Stahl Eyecare Experts in the Long Island area today!