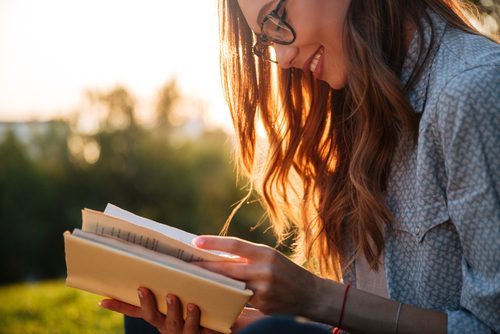 Considering LASIK? Then you may already know that you need a LASIK consultation to determine if you're a candidate!
A LASIK consultation can sound scary, but it's not! Not sure what to ask your LASIK surgeon about the procedure? Keep reading for 5 questions to ask during your consultation!
1. Have you been performing LASIK for at least three years?
A good LASIK surgeon should have been performing LASIK for at least three years. You should look for one that's experienced and one you're comfortable with.
If something doesn't feel right during your LASIK consultation, keep searching. These are your eyes we're talking about here!
2. Do you have a list of ten references who have had LASIK that I can contact?
It's worrying if a LASIK surgeon you're considering doesn't have references on hand. After all, references with former LASIK patients should give you an idea of a surgeon's skills.
If they are a good LASIK surgeon, most patients you talk to will sing their praises. Again, if it doesn't feel right to you, you have every right to search for a better surgeon.
3. Will you perform LASIK on someone who is pregnant or planning to become pregnant?
In the name of safety, no LASIK surgeon should be okay with performing LASIK on someone who is pregnant. The same goes for if you are planning on becoming pregnant.
Why? There are a few reasons. First, if you're pregnant, hormones cause your eyes to change during your pregnancy. This means that getting LASIK while pregnant is a very bad idea.
It's likely that your eyes have changed and your prescription is no longer stable enough. To be a good LASIK candidate, you must have a stable prescription and remained unchanged for a year or more.
You should wait to have LASIK until you are done having kids. Every pregnancy you have can change your vision. You should also wait until after you've finished breastfeeding to have LASIK.
While nursing, you're likely to pass everything in your system on to your infant. When you have LASIK, you'll have anti-inflammatory and antibiotic eye drops to take.
If you're breastfeeding, you can pass on the chemicals from these eye drops to your child. Obviously this isn't safe, so it's best to wait to have LASIK!
4. How many LASIK surgeries have you performed in your time as a surgeon?
You're looking for a LASIK surgeon who has performed at least 500 LASIK surgeries. Any less may show that they haven't performed LASIK enough times to be fully comfortable yet.
5. Have your surgical facility or hospital procedures ever been revoked?
If the answer is yes, it's time to cross this LASIK surgeon's name off of your list and move on to the next candidate. Your eyes are precious and that means you need to pick the best LASIK surgeon for you!
Ready to see if LASIK is right for you? Schedule a LASIK consultation with Stahl Eyecare Experts in Garden City, NY today!