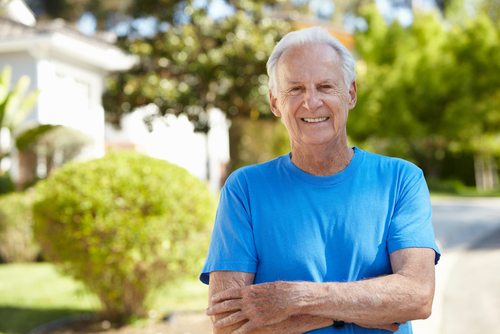 If you are reading this, either you or someone you love is preparing for cataract surgery. We've prepared a list to help you stay informed every step of the way.
Cataract surgery is one of the most common procedures performed in the country. In the case of cataract surgery, it means you'll know that the technology and methods used are tried and true.
This means better results for patients like you! Keep reading to learn more about what you should know before and after cataract surgery!
Preparing Before Cataract Surgery
By now, you are likely familiar with the concept of intraocular lenses (IOLs) and what they do. You may have even already decided which type of IOL you'd prefer.
Before you make a decision about an IOL, your surgeon will run pre-operative tests. The results of these tests will dictate which types of IOLs you can choose from.
Your Cataract Surgeon Needs to Know…
Before surgery, tell your surgeon about any medication or supplements you take. With that, they also need to know the dosage and frequency that you take them as well.
You need to be honest! This is important because certain medications can interfere with the procedure. Depending on the medication, you may need to stop taking it before your surgery.
If any medications you take are part of this category, your surgeon will let you know what to do.
What You Will Need to Know…
Before undergoing any surgical procedure, you should know about possible risks. These can occur during and after cataract surgery.
Any surgery is only performed because its outcome outweighs any potential risks. With cataract surgery, it's the only way that you can cure cataracts.
If you have cataracts and don't get cataract surgery, you will have an end result of total vision loss. It makes no sense to let this happen, especially when cataract surgery is so safe!
It's rare to have complications after cataract surgery, but it's better to know than not.
Possible Risks and Complications of Cataract Surgery:
Increased optical eye pressure (pressure inside of the eye)
Infection
Bleeding inside of the eye
Retinal detachment
Swelling of the cornea and/or retina
Blindness
Recovery from Cataract Surgery
You may be surprised to learn that recovery from cataract surgery for most patients is easy. The key, of course, is following all instructions from your surgeon.
You'll also need to take all prescriptions prescribed for healing and avoiding inflammation. Be sure to ask your surgeon when it is safe to drive and return to work.
While you are recovering from cataract surgery, take it as an opportunity to relax. This means avoiding any strenuous activities or heavy lifting.
You should also be very careful to not get any water in your eyes while they are still healing. Did you know that water can be the perfect place for bacteria?
Try your best to avoid getting water in your eyes while showering. This also means you shouldn't be using hot tubs or pools, just to be safe.
Ready to find out if it's time for cataract surgery? Contact Stahl Eyecare Experts in Manhattan, NY to schedule an appointment today!