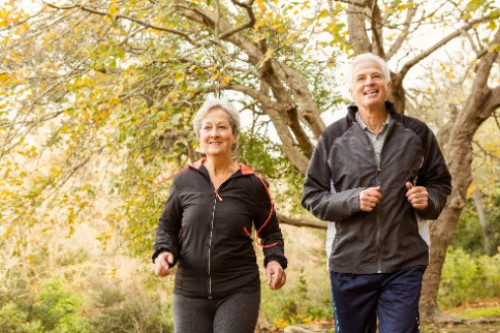 Diet plays a big part in the management of both kinds of diabetes, but it can with diabetic retinopathy as well! Eating well can help prevent vision problems for diabetics.
When we say diet, we are referring to the food that you eat on a daily basis. This is not about quick ways to lose weight. Instead, it's about eating healthy and helping your vision health.
Read on to learn how diet can help reduce your risk of developing Diabetic Retinopathy!
What is Diabetic Retinopathy?
Let's first address what diabetic retinopathy is, as well as how it can affect your vision.
If you are a diabetic, you already know the importance of monitoring your blood sugar. Keeping these levels stable is key when it comes to keeping your diabetes under control.
Medication alone cannot be the answer when you have diabetes! What you eat can make a big difference when it comes to how your blood sugar is processed throughout your body.
Chronically high blood sugar can result in the blood vessels in the retina leaking blood. This can then cause cloudy vision and/or swelling.
But this is the first of many dominoes to fall without proper diet and management of your diabetes. With diabetic retinopathy, it's a never-ending cycle.
The retinal blood vessels become blocked and cut off oxygen flow. This then results in the growth of abnormal blood vessels.
The body tries to repair itself by replacing the damaged blood vessels. These new blood vessels, though, will only turn into scar tissue due to the lack of oxygen.
Diet Tips for Diabetic Retinopathy
You can't prevent diabetic retinopathy. What's more? Your risk level increases with every passing year the longer you are diabetic. So, what can you do?
One of the most important ways to reduce the risk of diabetic retinopathy is stable blood sugar. To do this, you need to eat the right foods.
We recommend that you make an appointment with a nutritionist for help with meal planning. A nutritionist can come up with a plan that's tailored to your needs.
Try to shift away from three large meals and instead opt for small meals spaced through the day. This is a great way to keep your blood sugar stable.
A few more tips:
Avoid saturated fats
Cook with olive or canola oil
Trim fat from meat before eating
Make sure to space out your carbs, including fruits and grains
Small Lifestyle Changes Matter
If you can change your diet, you can change your lifestyle. This can mean exercising more and being healthier. If you're a smoker, stop! Smoking is bad of course, but it's even worse for your eyes!
As you eat better, remember to also stay hydrated. It's much easier to have stable sugar levels if you drink enough water. You can try apps that track your water intake to help with this.
Ready to take charge of your eye health? Schedule an appointment at Stahl Eyecare Experts in Long Island, NY today!