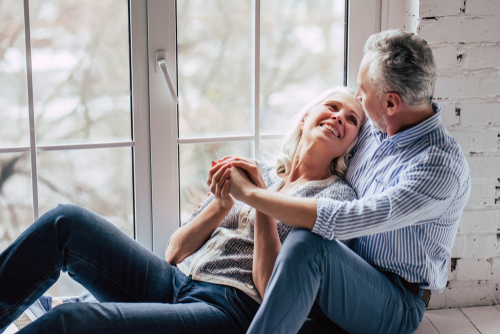 As we get older, our vision often suffers. Cataracts are one of several age-related conditions that affects vision. They are also very common!
And you don't need to be elderly to have cataracts– even being over 40 puts you at risk. Because of this, it's not unlikely that at some point you may have to care for someone with cataracts.
If you do find yourself with a loved one who has cataracts, never fear! Keep reading for some tips to make their lives easier and keep them safe!
Help Them Clean
People with cataracts often have a hard time seeing various household hazards. One of the symptoms of cataracts is the decreased ability to see any contrast.
This can make it hard to see objects that are against a similar colored background. Falling is a huge risk for people with cataracts, too.
The best way to mitigate this risk is to help them clean. You can help make sure they don't hurt themselves cleaning. You can also rearrange furniture and other things to make their environment safer.
Help Them Cook
Cooking can also be difficult and dangerous for people suffering from cataracts. Of course, it depends on how severe their cataracts are.
But it can be helpful to at least be around when they're cooking to make sure they don't miss any hazards. Or you can treat them to takeout a little more often so no one needs to worry about cooking!
Restrict Driving as Needed
Having cataracts can make driving much more difficult, especially at night. This is because a cataract could cause excessive glare and make it harder to see in low light.
If you think that your loved one shouldn't be driving, make yourself available to them. This may mean being around after dark if they need to be driven somewhere.
Telling your loved one that they shouldn't be driving anymore is likely to start an argument. It's much easier to offer alternative transportation and keep them safe.
Make Sure They Use Proper Eye Protection
UV damage can make cataracts worse. Make sure when you go outside in sunny weather that your loved one wears sunglasses or a hat.
It's a pretty simple thing to remind them about! Make sure you wear proper eye protection as well since you could end up with cataracts one day too!
Make Sure They Get Regular Eye Exams
Anyone with cataracts needs to have regular check-ups to watch them. This is key when it comes to knowing when to get cataract surgery.
So make sure they attend regular eye exams with their eye doctor! Most doctors recommend cataract surgery when the quality of life suffers because of cataracts.
Don't worry about being your loved one's eyes forever! When their cataracts get bad enough, the best thing you can do is help them get treatment!
Considering cataract surgery for yourself or a loved one? Contact Stahl Eyecare Experts in Manhattan, NY to schedule an appointment now!