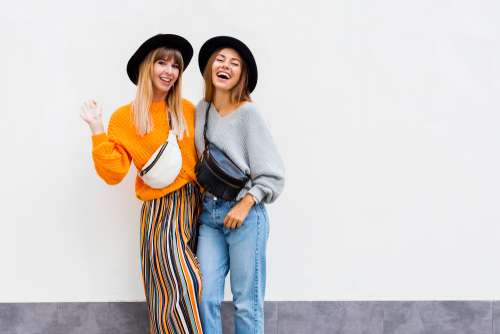 Are you wondering when it's a good time to get LASIK? Are there good and bad times to schedule LASIK? Deciding to get LASIK eye surgery is a big deal, but it will change your life for the better.
Most people who wear glasses or contacts reach a time when they get tired of them and think about getting LASIK. Keep reading to learn more about the thought process behind getting LASIK!
How do you know that now is the right time for LASIK?
You're tired of wearing glasses and contacts
People get fed up with glasses and contacts for many reasons. This can be for many reasons like breaking or losing glasses, or infections from contacts.
Or maybe you're tired of spending money on glasses and contacts all the time. It could come from wanting to be able to see when you wake up instead of fumbling around blindly.
LASIK is a permanent solution to all these issues. Over time, it will save you money, even though the upfront costs are expensive.
You want to improve your life
LASIK positively improves your life, so the best time for LASIK is now. Once you have the procedure, you will be able to experience the benefits for years to come.
The freedom you experience after LASIK makes the procedure worth it.
You love to travel
If you love to travel and be active out of town, having to wear glasses or contacts will bother you. You always have to remember to pack contacts and contact solution.
You have to remember to bring the right amount of everything, so you don't run out in places you can't get refills in. Contact wearers usually get dry eyes while flying.
If you wear glasses, you may only have one pair. Do you ever worry about breaking or losing them on vacation?
This is a common fear. LASIK is perfect for individuals who like to travel and don't want to worry about glasses or contacts.
When is LASIK not a good idea?
Your vision is still changing
LASIK is only approved by the FDA for patients 18 and older, but you have to have stable vision. Your vision usually continues to change until your early twenties. This is due to hormonal changes.
If you are 18 or older and have had stable vision for at least a year or more, you could qualify for LASIK. To see if you qualify, you need to see a professional.
You should bring your glasses or contacts for your consultation. It's important to confirm that your vision is stable and ready for LASIK!
You have continuous or untreated eye conditions
Now that we spend so much time looking at screens, it's much more common to get dry eye. This is easily treatable with over the counter eye drops or prescription drops.
Patients with dry eyes can still be good candidates for LASIK. But if it continues, LASIK may not be a good option. Injuries or infections can also impact your ability to qualify for the procedure.
Are you ready to talk about getting LASIK eye surgery? Schedule a LASIK consultation at Stahl Eyecare Experts in Garden City, NY today! You have nothing to lose except your glasses or contacts holding you back!