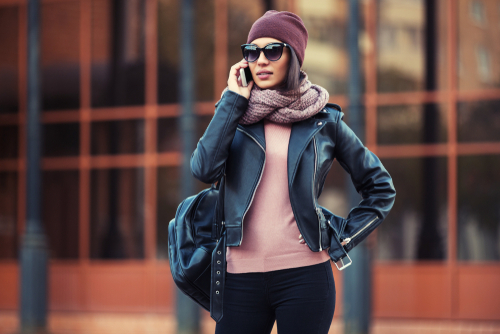 Are you getting excited about the holiday season? Are you worried about keeping your eyes healthy?
We all know that the holiday season is a crazy time of year. There's parties, get-togethers, traveling across the country, family time, and a lot more! Trying to manage everything gets complicated.
Before things get hectic, don't forget to take care of your eyes. Here are 3 eye care tips to follow before the holidays.
Book an Eye Exam
The best way for your eyes to be healthy this holiday season is by getting a comprehensive eye exam. Your doctor will do a vision test as well as look for any refractive errors. They will also look for problems like dry eye and any other vision problems.
Diseases your doctor may look for include diabetic retinopathy, age-related macular degeneration, and glaucoma.
If you have noticed any vision changes, make sure to let your doctor know. Depending on your age, it could be cataracts or another condition.
Cataracts are the main cause of vision loss and they typically affect older adults. When your vision is impacted by cataracts, surgery can restore your vision.
Your doctor removes the cloudy lens and replaces it with an artificial one. Patients say that they have an improved quality of life and feel more independent. They also are safer because they have clear vision.
Avoid Dry Eye
Tears keep your eyes moist and they lubricate them. When the weather gets colder and the winds pick up, it can cause dry eye.
During the winter, you should drink lots of water to remain hydrated. You should also use a humidifier indoors to keep the air moist enough.
Also, when you know you will be focusing for long periods of time, remind yourself to blink. Blinking is your eye's natural way of lubricating your eyes.
Staring at screens or reading for an extended period of time can prevent your eyes from blinking. Having eye drops handy can be helpful to be prepared for dry or itchy eyes.
You should have them if you know you will be outside for a long time.
Make Sure to Take Breaks from Screens
During the holiday season, it can be tempting to spend more time staring at screens. Whether you're relaxing or traveling, you should make sure to take breaks from screens.
Try to figure out periods where you do not need to worry about sending emails or using devices. Planning these breaks can help prevent you from developing computer vision syndrome.
This is a condition that causes headaches, eye strain, and body pain from using screens too much. In general, one way to avoid getting this syndrome is following the 20-20-20 rule.
You take a 20-second break every 20 minutes by looking at something 20 feet away.
The best gift you have is your good health, including good vision! Make sure to take care of it. Before the weather gets cold and your schedule books up, make your eye health a priority.
Have you decided it is time for an eye exam? Comprehensive eye exams are the best way to keep your eyes healthy. Schedule an appointment at Stahl Eyecare Experts in Garden City, NY today!