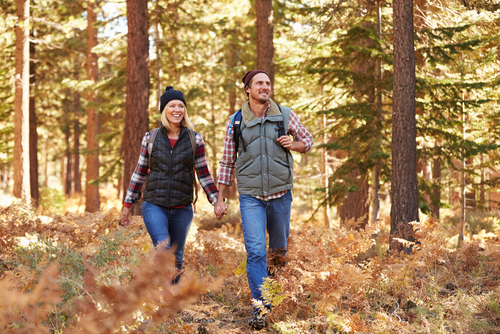 Have you been wondering if LASIK will change your vision forever? Are you interested in seeing if LASIK is the right procedure for you?
There are many laser vision correction procedures, but LASIK is the most popular one. Keep reading to learn if LASIK is a permanent procedure!
Why should you think about getting LASIK?
The quick answer to this question is yes, LASIK is permanent. LASIK eye surgery is designed to permanently change the shape of your cornea.
By reshaping the cornea, refractive errors are corrected, improving vision. Once patients get LASIK, the majority of them never need to wear glasses or contacts again!
Deciding to get LASIK is life-changing. Patients decide to get the procedure after wearing glasses and contacts for years. Many patients decide to get the procedure to stop relying on these tools.
The FDA approved the procedure over 20 years ago, and since then, it has increased in popularity. LASIK is exciting because you can say goodbye to glasses and/or contacts forever.
Due to its popularity, LASIK is considered one of the safest surgeries out there. Because of its reputation, statistics, and nature of the procedure, people trust it.
Since LASIK was FDA approved, it has only evolved as a procedure. Technology has advanced too, meaning that LASIK has improved as well.
LASIK has a 96% success rate with patients who have had the procedure. Times are changing and patients are less satisfied wearing contact lenses.
People that wear contacts are also more likely to get an eye infection or have irritation. You're less likely to experience these things if you get LASIK.
Some patients are hesitant about surgery, despite the statistics and positive reviews. Patients are worried that the final result from LASIK eye surgery is not permanent.
Some think that their vision will revert back to how it was before LASIK a few years after getting it. But LASIK is a permanent procedure because it reshapes the cornea and how it refracts light.
Will LASIK be permanent?
LASIK is permanent. LASIK uses laser technology to reshape the cornea and correct refractive errors. There is no way to "undo" this.
Technology advancements make this possible. In some cases, there is a small chance that your vision will change, but even that change is usually minor. LASIK treats eye conditions like nearsightedness, farsightedness, and astigmatism.
Sometimes the changes are so insignificant, patients do not notice it. You might need glasses while driving at night. Patients still experience benefits from the procedure during all their other activities.
Does LASIK prevent future vision changes?
LASIK is only designed to fix current eye conditions. Unfortunately, LASIK does not prevent your eyes from developing future conditions.
LASIK will not prevent your eyes from developing cataracts or presbyopia. LASIK will only fix current refractive errors that you have at the time of the procedure.
Are you ready to get LASIK? Getting LASIK will positively change your life forever. The first step is talking with your doctor to see if you are a good candidate. Schedule a LASIK consultation at Stahl Eyecare Experts in Hauppauge, NY today!