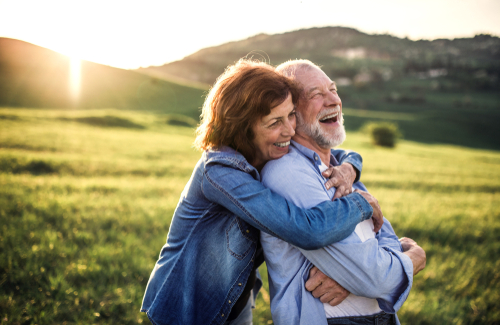 Are you tired of seeing halos around lights when you drive at night? Do you find it challenging to do tasks that involve fine detail?
These are signs that you might be developing cataracts. Determining when you should get cataract surgery is an important choice to make.
It can be hard because you know your quality of life is decreasing, but eye surgery seems scary. Here are a few signs to look for to determine when it's time for cataract surgery.
Quality of Life
As you develop cataracts, it can impact your life, hobbies, and work. This decreases your quality of life.
When you reach that point that glasses and contacts do not help your vision, surgery is the solution. Even though cataract surgery is not ideal, not being able to see is not a good alternative.
Also, you do not want to fail your driving test or get injured because you could not see due to cataracts.
Age
Getting older does affect your vision. But it can be challenging to know if the changes are related to age or cataracts.
Cataracts typically develop over a number of years. Having your eyes examined is the best way to monitor your vision.
Until age 64, you need a comprehensive eye exam every two years. For adults 65 and up, they need annual exams. Did you know that by the age of 80, half of our peers will already have cataracts?
Blurry Vision
Side effects of cataracts can include blurry vision, glare, halos around lights and less vibrant colors. To figure out how severe your cataracts are, your doctor will do different tests.
They will evaluate the thickness of your cataract, your glare and vision test results and how your eye refracts light. In some cases, patients can get a new glasses prescription.
For some patients, this might solve vision problems, at least temporarily. For others, this is not helpful. You need to talk to your doctor to figure out the best solution for your vision problems.
Also, it is possible to see halos around lights without having cataracts. For some patients, getting cataract surgery helps them improve their night vision.
One of the things that cataracts make more difficult is driving at night.
Other Eye Conditions
It is possible to have cataracts and another diagnosis. In some cases, your doctor will recommend cataract surgery to treat both conditions.
Having cataracts can make it more difficult to see the back of your eye. This makes it challenging to treat any other conditions.
This is why cataract surgery is a good option. Examples of other conditions are diabetic retinopathy or age-related macular degeneration.
Cataracts in Both Eyes
Another reason to get cataract surgery is if you have cataracts in both eyes. If you have them in both eyes, doctors recommend removing cataracts from the worse eye first.
The first surgery can be so successful that patients may not want to undergo a second surgery. Undergoing cataract surgery in both eyes ensures patients have the best results possible.
Are you concerned that you may need cataract surgery? Schedule a cataract screening at Stahl Eyecare Experts in Garden City, NY now! If you're suffering from cataracts, you owe it to yourself to find out if it's time for cataract surgery.