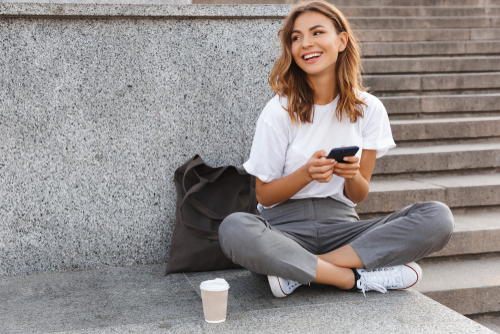 Have you had LASIK eye surgery and noticed that your vision has changed? Are you worried that you will have to start using contact or glasses again?
One of the reasons people love LASIK is that it is a permanent procedure. Patients get used to no longer having to rely on their glasses and contacts for clear vision.
But sometimes LASIK requires touchups or a patient's vision changes with age. as they age. When this happens, patients do not want their quality of life to change.
They usually wonder, is it possible to get LASIK again? Keep reading to find out if you can get LASIK more than once!
Reasons You Could Need LASIK Again
LASIK works because it reshapes your cornea and corrects any existing refractive errors. There are reasons that you could need LASIK again.
When you experience these reasons, you can get a touchup on your original LASIK procedure. There is no limit for how many times you can do this but it should be avoided when possible.
Any time the cornea is reshaped, it causes some amount of trauma to the eye. Reasons you may need a touchup on your original LASIK procedure include:
Hormones
For women, hormonal changes can cause the need for a LASIK enhancement. This is why surgeons recommend waiting to have LASIK until you know you won't have any more kids.
Any pregnancy you have can impact your vision thanks to changes in hormone levels. If you have had LASIK and continued having children, you may need a touchup if your vision changed after.
Vision Changes
For patients used to wearing glasses or contacts, they know that vision changes over time. Even when you get LASIK, your vision could change after the procedure.
Avoid this by having stable vision when you do get LASIK. You also need to have stable vision that hasn't changed for at least a year before you can get LASIK.
Aging
As people age, they can develop conditions that cause them to need glasses again. One of the conditions that cause this is presbyopia.
It is a normal condition and means that the eye's lens loses its elasticity. When the lens in your eye becomes stiffer, it makes it difficult to focus, especially on objects close up.
When this happens, reading or seeing fine print becomes difficult. This condition is a normal part of the aging process. With presbyopia, you may want LASIK again, but it's not the best procedure.
Surgeons usually recommend other procedures treatments for presbyopia, like refractive lens exchange.
Is Getting LASIK Many Times Safe?
LASIK is one of the safest surgeries, with a 96% success rate with patients. Like any surgery, there are risks with LASIK, so you need to decide if they are worth it or not.
Very few patients experience problems and most issues are only temporary. Your likelihood of developing complications increases when you have LASIK more than once.
When deciding if it is safe to have LASIK again, your doctor will check the size and thickness of your corneas. LASIK changes the shape of your cornea, so you need to have the right amount of tissue to work with.
Wondering if you may need a LASIK touchup? Schedule an appointment at Stahl Eyecare Experts in Garden City, NY today!