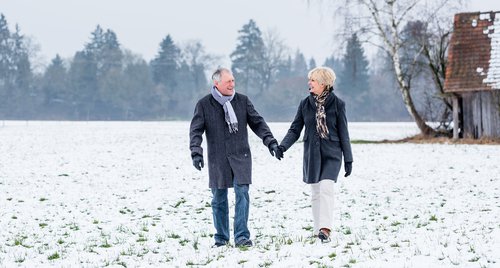 Are you thinking about having cataract surgery? Does the recovery process worry you?
Your vision is important to you. Eye surgery can seem scary but it doesn't have to be scary! We want to make the process as easy as possible.
Deciding to have eye surgery is a big deal. Congratulations on deciding to improve your quality of life!
Figuring out when to schedule cataract surgery can be daunting. There is never a right time to take a break for recovery from surgery. Keep reading to learn if it takes a long time to recover from cataract surgery!
What is cataract surgery?
Cataract surgery is a procedure that occurs when the natural lens of the eye becomes cloudy and is replaced with an artificial lens or IOL. A few weeks before surgery, you will meet with your surgeon to pick out the correct IOL for your lifestyle.
What is the recovery process like after cataract surgery?
Having a good recovery process is key to a successful procedure. Before any procedure, it's important to have an idea of what to expect when you're recovering. Here's a rough outline of what happens after cataract surgery:
Immediately after surgery
After surgery, your eye will be protected with an eye shield or goggles. Your surgeon will put something over your eye to make sure you don't rub or scratch it.
Then, you will receive sunglasses to wear home. They help make it easier to be outside and reduce light sensitivity.
Also, you might feel tired after having cataract surgery. This is normal, especially for patients that choose to have medicine to help them relax.
First Week Post-Surgery
During your first week of recovery, you should continue to protect your eye. This can mean that you're wearing glasses or an eye shield.
While you sleep, you'll want to wear an eye shield. This way, you cannot scratch or irritate your eye while you are sleeping.
You should relax and avoid lifting anything or straining your eye. These activities can make your recovery longer.
Also, you need to use anti-inflammatory and antibiotic eye drops. They keep your eyes healthy and infection-free.
You should use them as recommended by your doctor. Additionally, you will not be able to drive for the first few days post-surgery.
Your eyes will feel sore and possibly itchy. Plus, with the potential for being sensitive to light, driving would not be safe.
Towards the end of the first week, you may start to experience clearer vision. This can mean that your eyes are healing.
Make sure to stick to the follow-up appointment schedule you made with your doctor. This helps them track your recovery.
Healed
Finally, after eight weeks, your eye will be fully healed. Most patients say that they see significantly better after they have cataract surgery. But you might still need to wear glasses or contact lenses.
Ultimately, no, cataract surgery does not take a long time to recover from. It takes about a few days to a week to experience clearer vision.
By eight weeks, you should be completely healed. If you experience any pain or severe irritation, please contact your doctor. Don't forget that if you have cataracts in both eyes, your surgeon will want to operate on them separately.
Are you ready to schedule your cataract surgery? Contact the experts at Stahl Eyecare Experts in Manhattan, NY to schedule your cataract screening now!