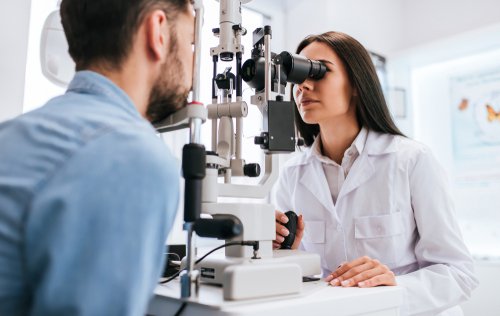 Do you ever wonder how many times a year you should see an eye doctor? Or, if there are other ways to correct your vision besides contacts?
Having questions about your eyes and vision is normal. How you see the world is because of how healthy your eyes and vision are. Keep reading to learn about 5 of the most frequently asked questions about eyes!
1. How often should I go to the eye doctor?
For patients under 65 with healthy eyes, you should go to the eye doctor every year or every other year. Adults 65 and older should get eye exams every year.
If you have eye conditions and wear glasses or contacts, you may need to go more. Talk with your eye doctor about how often you should get an eye exam.
2. Why are eye exams important?
Even if your eyes are healthy, you still need to get an eye exam. Eye exams are the best way to detect any health or vision issues.
Early detection is key to preventing or delaying eye conditions from developing. This includes glaucoma, age-related macular degeneration, and more.
These are age-related conditions. Early detection is key to preventing or delaying vision loss.
Did you know that the eye is the only part of the body that you can see the blood vessels without cutting it open? This is how your eye doctor can tell if you have diabetes or even a brain tumor.
3. Why do my eyes hurt when I work on the computer?
When we look at screens, like computers for too long we do not blink as much. Blinking helps keep our eyes moist.
If you look at a screen and you are not blinking, then your eyes can get dry. Dry eye can make you have itchy or fatigued eyes.
To avoid getting dry eye, you should follow the 20/20/20 rule. With this rule, you'll look at something 20 feet away for 20 seconds every 20 minutes. It gives your eyes a break and lets them blink naturally.
4. Should I care if I see spots when I look at things?
Most of the time, seeing spots or floaters is fine. But if it happens on a regular basis, you should go to an eye doctor.
Having floaters in your vision can be a sign that you have or are developing an eye condition.
5. What does an ophthalmologist do during an eye exam?
An eye doctor looks at your vision during an exam. But, what else happens during a comprehensive eye exam?
Besides looking at your vision, your doctor will also test your health. They will look for different eye conditions and check how your eyes work together. The different tests they perform are pain-free.
Understanding your eyes and your eye health can be confusing. Talking with your eye doctor is the best way to get all your questions answered.
Do you have more questions about eyes and vision? Schedule an appointment at Stahl Eyecare Experts in Hauppauge, NY now to get them answered!