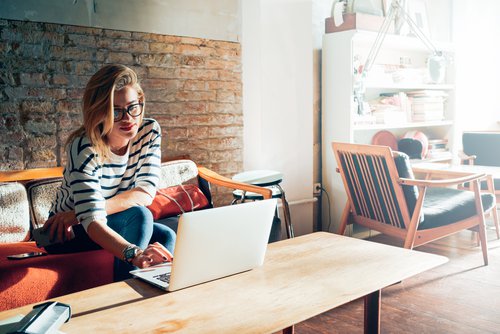 Have you noticed that your vision has changed? Are you worried about your vision changing as an adult? As we age, our bodies also change and age with us.
Adults ages 18 – 40 will usually have healthy eyes and good vision. Most adults in this age range have close to 20/20 vision or need some sort of vision correction. This means glasses or contact lenses.
For most adults, age-related eye conditions develop around age 40 and after. For example, presbyopia or cataracts are conditions most adults develop with age. Keep reading to learn if you can become nearsighted as an adult!
What causes vision changes as an adult?
There are a few reasons that adults experience vision changes. The most common reasons for vision changes are eye injuries, eye strain, and computer device syndrome.
Vision changes are a normal part of the aging process. But the most common causes can be preventable. It is important to have healthy eyes to maintain the best quality of life possible.
What is eye strain?
Eye strain can occur when you look at screens and blue lights for too long. This means using computers, TVs, tablets, or other digital devices for too long.
It is common for younger adults to spend a lot of time looking at screens. If you have eye strain, symptoms may include irritation or fatigued eyes.
What is computer device syndrome?
Computer device syndrome is a type of eye strain. It is also known as digital eye strain. Patients develop computer device syndrome when they look at screens for too long without a break.
Did you know that most adults spend about 7 hours a day looking at screens? Symptoms of computer device syndrome include dry eyes, blurry vision, headaches, eye strain, and neck and shoulder tension.
One of the things that's most troubling about computer device syndrome is it can cause dry eye. Part of this is because looking at screens reduces your blink rate and may lead to symptoms of dry eye.
How can I prevent eye strain and computer device syndrome?
There are many things you can do to prevent eye strain and computer device syndrome. The best thing you can do to prevent eye strain and computer device syndrome is to take breaks.
Taking breaks allows your body to reset and your eyes to refocus. It is important to spend time not looking at screens. Spending less time looking at screens is better for your eyes.
Another reason too much screentime is bad for your eyes is they give off blue light. Frequent exposure to blue light can harm your eyes. Examples of devices that give off blue light include computers, TVs, and phones.
Want to keep your eyes in good shape? Practice the 20-20-20 rule!
To practice the 20-20-20 rule, take a break every 20 minutes and look at something 20 feet way for at least 20 seconds.
Practicing the 20-20-20 rule can reduce symptoms of computer vision syndrome and lets your eyes refocus.
How can I keep my eyes healthy?
Keeping your eyes healthy can be as easy as regular eye exams, a healthy diet, and a healthy lifestyle. Always wear sunglasses whenever you're outside to protect your eyes from the sun.
Don't forget to exercise and maintain good hygiene and wear the right prescription.
Ultimately, yes, you can become nearsighted as you age. Also, eye strain and compute device syndrome can lead to nearsightedness developing.
Have questions about your eyesight? Schedule an eye exam at Stahl Eyecare Experts in Garden City, NY today!