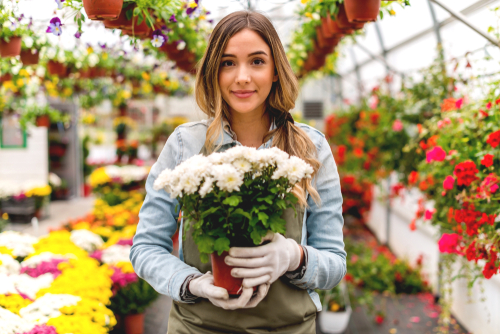 Are you tired of wearing glasses and contacts? Have you been thinking about getting LASIK eye surgery?
LASIK will change your life forever! Understanding the procedure and what qualifications you need to meet is important. LASIK is a custom procedure, meaning it's designed to meet your individual needs.
Making the decision to get any type of eye surgery is a big deal. If you are thinking about getting LASIK, the first step is having a conversation with your eye doctor.
LASIK is an elective surgery, and not everyone qualifies for it. To get LASIK, you need to understand if you are a good candidate.
To see if you are a good candidate, you need to schedule a consultation. Keep reading to find out some of the most important factors before LASIK!
You Must Be At Least 18 Years Old
The first thing you need to meet is the age requirement. You need to be at least 18 years old to have the procedure.
Although there is a minimum age, there is no limit to how old you can be. Being at least 18 years old is FDA mandated.
Most surgeons prefer patients to be in their mid-twenties. By this age range, their prescription should be stable.
Before age 18, your body is still developing, including your eyes. To be as effective as possible, you should only have LASIK once.
If your vision is unstable, you cannot get LASIK. If that's the only reason you can't get LASIK, it's merely a waiting game. Once your vision has stabilized, you should be able to have the procedure.
You Need A Stable Prescription
Another requirement for LASIK you need to meet is having a stable prescription. Most doctors prefer at least a year of stable vision.
This means that your prescription has not changed. You should not get LASIK if your vision is still changing.
If you do not have a stable prescription, your vision will continue to change. Wait to have LASIK for the best results.
You Need To Be In Mostly Good Health
To qualify for LASIK, you need to be healthy. You do not need to be perfectly healthy, but you need to be in mostly good health.
During your LASIK consultation, you will review your medical history with your doctor. If you have keratoconus, glaucoma, or diabetes, you need to tell your doctor.
Even if you have diabetes, you can still qualify for LASIK. But if you have keratoconus or glaucoma, LASIK is not recommended.
If you do not qualify for LASIK, there are other laser eye surgery options available, including PRK.
You Need Realistic Expectations
Being educated about the procedure and the potential outcomes are key for successful surgery. If you have any questions about the procedure, outcomes, or the recovery process, ask your doctor.
They want you to feel comfortable and have realistic expectations about getting LASIK. There is no guarantee you'll end up with 20/20 vision.
Knowing what to expect ahead of time makes it much easier to be realistic about the potential results you'll end up with.
You Need Healthy Eyes
Besides being in good health, your eyes need to be healthy too. Good LASIK candidates should not have severe dry eye, pink eye, or any eye injuries.
If you have these conditions, LASIK is not a good idea until you have them under control.
Are you ready to schedule a LASIK consultation? Schedule your LASIK consultation at Stahl Eyecare Experts in Manhattan today!