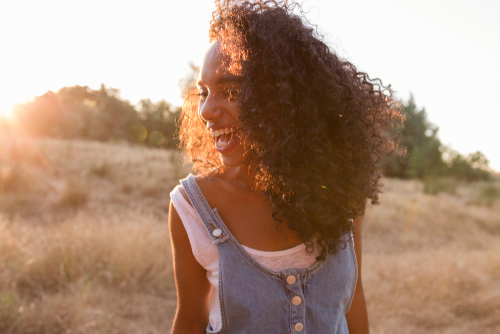 Are you planning on getting LASIK? Are you wondering what the process is like?
The first step to deciding if LASIK is the right procedure for you is getting a LASIK consultation. During your consultation, your doctor will review many things. They will also run several tests.
Understanding the entire process is the best way to be comfortable with it. Making the decision to have any surgery, but especially surgery on your eyes can be scary.
The best way to be comfortable with the entire process is to understand it. Keep reading to learn 4 things you can expect at your LASIK consultation!
1. Medical History Review
One of the first things your doctor will talk with you about is your medical history. They need a comprehensive understanding of your entire medical background.
There are certain medical conditions that make you a bad candidate for LASIK. Understanding your medical background is a crucial part of the LASIK candidacy process.
While reviewing your medical history, make sure to disclose any medications you take. Some medications can impact the success of your surgery, so you may have to stop taking them.
2. Different Kinds of Tests
During your consultation, your doctor will conduct several kinds of tests. These are the tests that make up a comprehensive eye exam.
Your doctor will look at not only your vision but your eye health, as well. To start off, your doctor will dilate your eyes, so they can see how everything looks inside them.
They will look at the shape, surface, and front of your eyes. All the tests they do are painless and non-invasive.
Some of the conditions your doctor is looking to rule out include dry eye, cataracts, and glaucoma. Your doctor will look at the level of your refractive errors and glasses prescription.
The strength of your prescription is another important part of determining LASIK candidacy. Also, your doctor will take measurements of the shape and thickness of your cornea.
During LASIK, 2 lasers are used, and one of them reshapes the cornea. These measurements need to be precise to have the best results.
3. Learn Details of the Procedure
Your doctor will discuss the entire procedure with you from now through the recovery. You will learn the risks, benefits, and expenses.
This way you have a clear picture of what the entire process entails. Knowing what to expect is the only way to go into LASIK with realistic expectations.
4. Leave Time for Questions
The most important thing when it comes to LASIK is being comfortable with the procedure. If you have any questions, ask your doctor.
They should be willing to answer any that you may have. If they are not, then you might want to find a different doctor. Some of the most common questions include:
Is LASIK permanent?
Am I a good candidate for LASIK?
What will my results look like?
Why am I a good candidate for LASIK?
What are the risks of getting LASIK?
These are only some of the questions you could ask your doctor. If you think of a question, make sure to write it down so you do not forget.
Are you ready to see if LASIK is right for you? Schedule a LASIK consultation at Stahl Eyecare Experts in Manhattan today!
Why not start off your summer with clear vision thanks to LASIK?