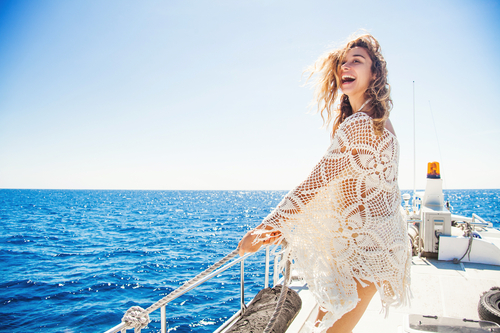 Have you considered getting LASIK surgery? LASIK could prove to be the best thing you ever experience. LASIK is a procedure that gives you visual freedom from glasses and contacts!
You will love having perfect vision without needing any visual aides. There's a beautiful sense of freedom gained when you can see the world without anything in your way.
If you're nervous about recovery, don't be. Compared to other procedures, LASIK takes less time to recover from!
Though you may hear otherwise, the procedure is permanent. Most patients end up with 20/20 vision, if not better, after LASIK. Keep reading to learn why LASIK will change your life if you have it this summer!
Why Does LASIK Work?
LASIK is a procedure that involves correcting refractive errors in your eyes. It works with lasers that target and reshape the cornea.
By reshaping and adjusting the cornea, refractive errors like nearsightedness, farsightedness, and astigmatism are taken care of.
LASIK corrects the errors that occur because the cornea can't reflect light as it passes through the lens. Refractive errors stand in the way of how light can reach the eye and impair vision.
Most people correct refractive errors with glasses or contacts. LASIK resolves these errors, reducing or eliminating your need to wear them.
Just imagine the time and money you can save with LASIK. No more yearly eye exams and new glasses.
No more keeping up with buying contact lenses or their constant maintenance. Ever dreamed of buying cute sunglasses that you didn't need a prescription for? You can after LASIK!
Is the Procedure Safe?
LASIK is a safe procedure when performed by a trained professional. Before performing LASIK surgery, your eye doctor will review your eyes during a LASIK consultation.
The LASIK consultation will ensure you are a proper candidate for LASIK. During the consultation, they will look at any pre-existing conditions you may have.
Some of these conditions such as dry eye syndrome can make you a bad candidate for the procedure. Not everyone is a candidate for LASIK.
Your eye doctor will be able to determine if you are a candidate for LASIK. If you are, then the next steps involve scheduling your procedure.
How Long Does LASIK Take?
You'll find that the LASIK process isn't as complex as you might think. The procedure takes about 15 minutes per eye to perform.
It is also a painless procedure because you'll have numbing eye drops administered. These will wear off a few hours after the procedure is over.
The time frame for recovery isn't too lengthy. Most people can go back to work a day or two after having LASIK. It may take a few days before your vision stabilizes.
As your vision stabilizes, it will get clearer and clearer. After about a month, your vision should be a lot clearer!
The process is safe and simple enough that it will not cause you to be out of your routine for an extended bit of time. Ask your eye doctor if you have any questions about the procedure.
If you're a good candidate, LASIK can work wonders for your eyes. For your Hauppage, NY LASIK needs, contact the eye care specialists at Stahl today to schedule a LASIK consultation!
There is no one who understands and provides better LASIK care.