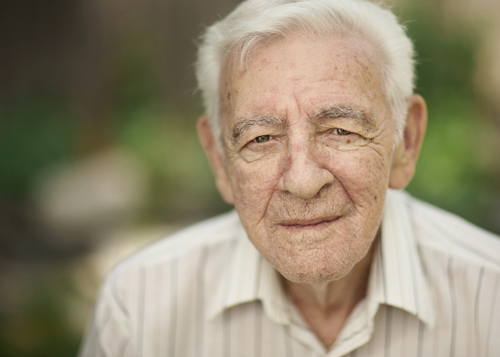 If you have cataracts, it will lead to impaired vision. Having them is like looking through a cloudy or dirty window.
Everything appears blurry and distorted. You may be wondering if you can have cataracts in both eyes.
Yes, you can, but it may not happen at the same time or your cataracts may not be as bad. Keep reading to learn more about cataracts!
Signs Of Cataracts
If you have cataracts, it's a slow process. It's not like you wake up one day and suddenly have them.
Instead, it can take years or decades. You may not even realize you have them at first.
Cataracts impair your vision by making things cloudier. This occurs because the natural lens is no longer easy to see through.
With time, cataracts evolve and start making it more difficult to see. Glasses or better light may be able to help, at least at first.
Your eyes may become sensitive to light and you may start seeing halos around light. Light may begin to fade or turn yellow, and you may begin to experience double vision in one or both eyes.
How Do You Develop Cataracts?
The most common reason that people develop cataracts is because of age. But you can also develop cataracts for other reasons.
If you have suffered an eye injury, this could lead to cataracts. Cataracts can also develop if you have a family history of them.
You can also develop cataracts if you've had previous eye surgeries or you have conditions like diabetes and glaucoma.
How Can You Prevent Cataracts?
There is no way to guarantee you'll never develop cataracts. What you can do is try to avoid developing them early on.
Some things you can try include not smoking, not consuming alcohol in excess, eating a healthy diet, and regular exercise. These are all ways to best avoid developing cataracts early on.
As with most medical conditions, if you have cataracts, early diagnosis is usually key. This leads to earlier treatment, if it's necessary.
You should also do your best to wear sunglasses outside and any protective eyewear when playing contact sports.
What Can I Do If I Have Cataracts?
If you have cataracts that are making it difficult to live your life, it may be time for cataract surgery. If your cataracts are not impeding your life, you may be able to get by with better light and prescription glasses.
This will likely only work up until a certain point. Most surgeons recommend cataract surgery when you can no longer take part in your favorite activities.
Your ophthalmologist can determine if cataract surgery is right for you. Discuss all health concerns and any prescriptions you take with your ophthalmologist before having cataract surgery.
Cataract surgery is a safe and reliable procedure. A local anesthetic is provided, and it is an outpatient surgery.
Cataract surgery entails removing the cloudy lens and replacing it with an artificial lens. This allows you to see clearly after cataract surgery.
Most patients take about 8 weeks to heal after the procedure. If you do have cataracts in both eyes, you'll have surgery on your second eye after the first has healed.
The doctor will go over pre and post-surgery procedures. You will want to make sure you follow all instructions provided. Following instructions can prevent most minor and major discomforts.
Concerned that it may be time to have cataract surgery? Schedule your cataract screening at Stahl Eyecare Experts in Manhattan, NY now!
If cataracts are standing in your way, fight back!