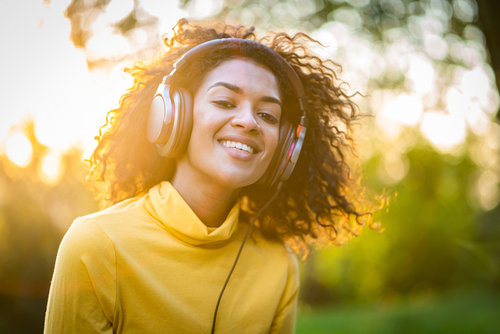 Eye color is not the only eye condition that is hereditary. There are other eye conditions that you can get through genetics as well.
There are over 350 hereditary eye conditions. Making sure you schedule annual eye exams can help identify any hereditary problems that may come up.
Keep reading to learn more about what some of them are!
Strabismus (Being cross-eyed)
Strabismus occurs when your eyes don't line up as they should. This happens when your eyes focus on two different objects at the same time.
This usually occurs in children and requires corrective lenses or surgery to correct. You can also develop strabismus as an adult, though it is less common.
Amblyopia (Lazy eye)
Amblyopia happens when vision did not develop correctly in childhood. Babies and young children suffer from lazy eye more than adults.
If caught early, your eye doctor can implement development techniques to correct vision. Lazy eye usually affects one eye, not both.
Schedule an appointment if your child has one eye that will focus on an object other than where their head is facing. This is especially critical in the first few weeks of life. Early diagnosis can lead to developmental intervention.
Myopia (nearsighted) and Hyperopia (farsighted)
These refractive errors occur due to how light filters through the eye. If the light does not enter the retina in a way that is evenly distributed, your vision can be blurry either up close, or at a distance.
Astigmatism
If your cornea is oblong rather than symmetrical, you may have astigmatism. In some cases, it can cause blurred vision in objects that are both far and near.
Congenital Cataracts
Congenital cataracts are present at birth. More than 60% of the conditions that cause blindness are present at birth, and are hereditary. This includes congenital cataracts.
Cataracts are a clouding on your lens. They do not damage your eye, but they can impair your vision. Often, wearing glasses or using more light can help with the issue in the short term.
If your cataracts impact your ability to take part in daily tasks, you may need cataract surgery. This involves removing the natural lens and replacing it with an artificial one.
Glaucoma
Glaucoma occurs when too much pressure builds up in the eye, causing damage to the optic nerve. Glaucoma comes with permanent vision loss.
This is treated by lessening the pressure in the eye. Glaucoma usually shows up later in life.
Race To A Cure
Scientists are currently working on finding out which gene causes hereditary eye conditions. The plan is to zone in on the gene and alter it before it becomes a problem.
Genetics play a large role in eye health among other things. The good news is that most hereditary eye diseases are easily remedied if caught early enough.
If you have a hereditary eye condition, the best thing you can do is schedule regular eye exams with your eye doctor. Not sure when your last one was? Schedule an eye exam at Stahl Eyecare Experts in Manhattan, NY today!
No matter how long it's been since you saw an eye doctor, you can always make your eye health a priority now!