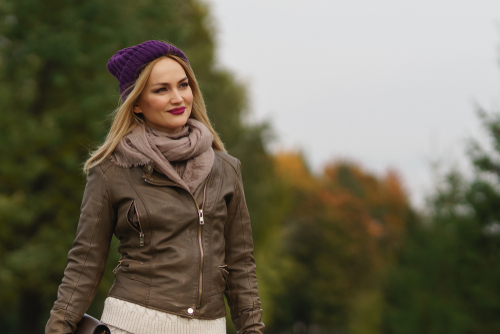 Autumn is upon us and that means beautiful fall foliage. Seasonal activities like haunted houses, hay rides, pumpkin patches, and of course football are all the best parts of fall!
It's time you enjoyed all that autumn has to offer with perfect vision. LASIK can do that for you.
Keep reading for autumn activities you'll love more after LASIK!
Pumpkin Patch Picking
Picking out pumpkins at pumpkin patches is a favorite fall activity. No matter where you live, this is a universal autumn activity!
With so many pumpkins to choose from, it can be hard to zero in on the right pumpkin to choose. Of course, this is a big decision.
It will be the key to impressing all your neighbors with your jack-o-lantern skills. LASIK makes finding that perfect pumpkin easier.
No more glare from the distant fall sun on your glasses. No more rubbing your itchy eyes and causing your contact lens to move.
With LASIK you will have the clear vision you've always dreamed of. That means no need for glasses or contact lenses. You may want to carry around a pair of sunglasses on those crisp sun soaked fall afternoons.
Enjoy Haunted Houses
Haunted houses are a major part of Halloween festivities. Nothing is worse than getting your pants scared off and losing your contacts or glasses too.
LASIK will let you enjoy this ghoul-filled activity without having to worry about your vision. Wouldn't you rather focus on not screaming in fear instead of where your glasses are?
An Easy Day at the Apple Orchard
Who doesn't love fresh apples? They are even better when you pick them yourself!
Apple picking is no easy feat. You can spend several hours at the orchard filling up your baskets and buckets. It's all worth it though, when that apple pie comes steaming hot out of the oven.
Make your apple picking duties easier with LASIK. You won't have to worry about your glasses slipping off your nose, or wind kicking dust into your contact lenses.
Sunglasses are always a good idea whenever you're outside, but after LASIK, you can say goodbye to prescription sunglasses. LASIK eliminates the need for them.
Just grab a pair that provides UVA and UVB protection from the sun's rays and head out to the orchard.
What is LASIK?
LASIK is a laser eye procedure that permanently reshapes your cornea. This corrects vision problems (known as refractive errors). These include nearsightedness, farsightedness, and astigmatism.
LASIK is a quick and painless procedure, with a short recovery time. Most patients are in and out in under an hour, and back to their normal routine in a few days.
You will be awake with your eyes open during the procedure. Your eyes will be numbed with eye drops so you don't feel any pain.
Who Can Get LASIK?
Not everyone is a candidate for LASIK. Having larger than normal pupils or a thin cornea can prohibit you from getting LASIK.
Other things that may make you a bad candidate include dry eye syndrome and frequent changes to your prescription. The only way to know if you're a LASIK candidate is to have a LASIK consultation.
Ready to put contact lenses and glasses behind you? Schedule your LASIK consultation with Stahl Eyecare Experts in Manhattan, NY today to find out if LASIK is right for you!