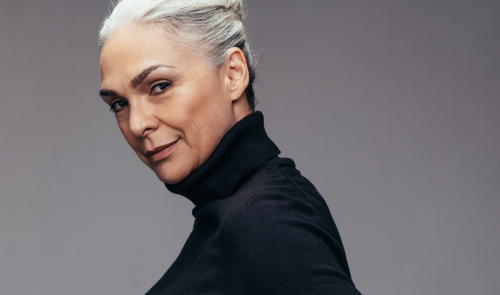 Is your vision growing blurrier? Are you finding it harder to see? These are common signs associated with cataracts.
Cataracts are a clouding of the lens of the eye. They can often develop over a period of years or decades.
They can also come on suddenly. Cataracts can occur in one or both of your eyes. They do not spread from one to the other. Keep reading to learn more about cataracts!
Symptoms of Cataracts
Cataracts have a few distinct symptoms. The most common is experiencing vision loss.
Cataracts will impair your vision. This can happen in a few different ways. You may or may not experience all vision loss symptoms.
Blurred or Foggy Vision
One of the most common symptoms with vision loss and having cataracts is experiencing blurry vision. Also called "foggy vision, you'll notice that your vision will appear out of focus.
It's like trying to see through a fogged-up window or trying to look at a projector with an image out of focus. This out of focus vision can make it difficult to distinguish shapes and colors.
This could be seeing the color of buttons on your clothes or distinguishing colors on a pillbox. It can also make it hard for you to distinguish faces.
Unfortunately, your glasses will not help with these symptoms after a certain point. Neither will contact lenses.
When you can no longer see the face of the person sitting across the room from you, it's time to discuss having cataract surgery.
Halos at Night
The second most common symptom of cataracts is difficult seeing at night. This is because cataracts can cause you to see halos around lights.
Lights that would help you navigate the dark actually start distorting your vision. This can be porch lights, street lamps, or sidewalk lights.
This can also be the case with headlights. It is important that you do not try to drive if you are seeing halos around headlights.
This can make driving very unsafe. When your cataracts get to this point, you will want to consider getting cataract surgery.
Vision Loss
Vision loss is the main theme when it comes to cataract symptoms. It's time to have cataract surgery when you can no longer take part in your daily routine.
If you experience any sudden or sharp loss of vision, call your eye doctor. This may be a sign of cataracts or something more serious.
Cataract Surgery
Cataract surgery is a non-invasive procedure that's performed on an outpatient basis. Most patients are in and out in under an hour.
You should arrange for someone to drive you to and from the procedure. It will be unsafe for you to drive for the immediate 2-3 days after the surgery. Your eye doctor will let you know when it's safe to drive again.
During the procedure, your doctor will make a small incision on the lens of your eye. Through this incision, your doctor will gently break apart the cataract using ultrasound technology.
Your doctor will then remove the cataract and replace the lens of your eye with an artificial lens. This artificial lens is called an IOL.
IOLs
There are many kinds of IOLs but the most common kinds are standard IOLs and premium IOLs. You will get to choose the IOL you want during your cataract surgery consultation.
A premium IOL will correct any pre-existing vision conditions. This includes both nearsightedness and farsightedness.
Astigmatism can also be corrected with a toric lens. This is a type of premium IOL.
A standard IOL will restore your vision, but you will still need glasses or contacts after cataract surgery.
Ready to put your cataracts behind you? The first step is during a cataract screening. Schedule yours with Stahl Eyecare Experts in Manhattan, NY today!