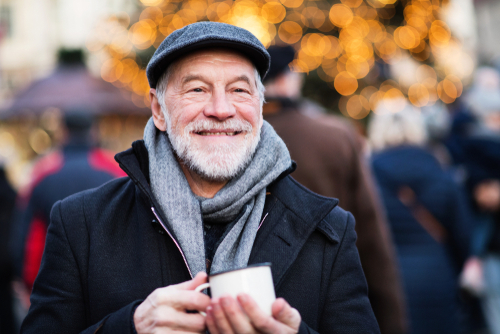 Have an upcoming cataract surgery? If so, relief is on the way and you'll be able to see clearly again!
If you're worried about your upcoming procedure, don't be. Cataract surgery is non-invasive, and the recovery is easy as long as you follow all instructions.
The surgery is an outpatient procedure that you'll be awake for. You can go back to work the next day and don't have to worry about a long recovery process.
During the procedure, you will also have your vision restored that was lost due to your cataracts. If you choose a premium IOL, you can correct any pre-existing vision problems you may have.
Keep reading to learn more about cataract surgery and the easy recovery process that follows!
Outpatient Surgery
Cataract surgery is an outpatient procedure. That means no trip to the hospital.
There's a quick visit to your eye doctor's office that takes roughly an hour. Before the surgery, you'll receive numbing drops for your eyes. If you're nervous, you can also get a sedative like Valium to relax.
Cataract Surgery
During the procedure, your surgeon will make a small incision on the lens of your eye before breaking up the lens. They will remove the lens and pieces of the cataract with ultrasound technology. The fragmented pieces of the cataract are then removed through this incision.
Once the cataract has been removed, your surgeon will replace the lens of your eye with an artificial lens called an IOL.
IOLs
There are two main types of IOLs – standard and premium.
Standard IOL
There is really only one main type of standard IOL, and that is a monofocal lens. This lens will restore the vision you lost due to your cataracts, but will not correct any pre-existing vision problems. You will still need to use contact lenses or glasses to see clearly.
Premium IOLs
When it comes to premium IOLs, there are several kinds to choose from. Each will not only restore your vision, but they will also correct pre-existing vision problems.
Multifocal and accommodating lenses will correct both distance and up-close vision problems. A toric lens will correct astigmatism.
Cataract Recovery
Cataract surgery recovery is easy. Right after the procedure, you'll experience blurry vision. This will last for the first couple of days after as well. You will need to arrange for transportation to and from your ophthalmologist's office as it will not be safe for you to drive.
During your recovery, it's important that you do not put any strain on your eyes. It's best to kick your feet up and relax.
Avoid exercise that's more than a light walk. Take a day off work if possible, as computer work, as well as paperwork, will be challenging.
Your doctor will give you some eye drops for any pain you may have. All in all, after a couple of days of low maintenance relaxation, you will be back in the full swing of your life with clearer, cataract-free vision.
Ready to say goodbye to your cataracts? The first step is a cataract screening. Schedule yours today with Stahl Eyecare Experts in Garden City, NY! Don't let cataracts stand in your way of beautiful, clear vision!