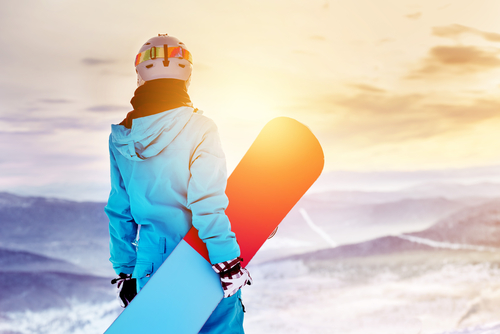 Did you know that your eyes are at risk of sun damage during the winter months? Summer is not the only time to worry about protecting your eyes from the sun.
In fact, the sun can be even more damaging during the winter months. This is because the sun has more reflective surfaces from which to reflect.
Snow and ice are perfect reflective surfaces for the sun. A sunny winter day when there are large amounts of sun and ice is like being out on the open water in the summer.
Sunglasses and ski goggles are great ways to protect your eyes when you are outside in the winter. If you're worried about your eyes during the colder months, eye exams are the best way to keep them safe, no matter what time of year.
Keep reading to learn how you can protect your eyes from the sun this winter!
Invest in Polarized Sunglasses
Sunglasses are one of the best ways to protect your eyes from the sun. When shopping for new shades, make sure that you buy sunglasses that protect your eyes from both UVA and UVB rays.
Sunglasses with this kind of polarization will say that they have "100% UV protection." Getting a pair of color-tinted sunglasses is a nice perk to make your eyes more comfortable.
Blue and green tints make sunny days more comfortable while also protecting your eyes. An orange tint makes the brightness of a cloudy day more bearable if you find glare uncomfortable.
Polarized ski goggles are a great way to protect your eyes when you hit the slopes. They also help protect your eyes from any wind when you are flying downhill.
Wind can make your eyes hurt if they don't have any protection at all. Too much wind and no protection can result in your eyes being very dry.
The risk of pain or even damage is heightened when you're traveling at high speeds. This is another reason to make sure your eyes have the right protection with ski goggles when you ski or snowboard.
Watch Out For Snow Blindness
Snow blindness is like getting a sunburn but on your eyes. It is a painful eye condition that is caused by UV rays.
It is more common in the winter months when UV rays reflect off snow and ice. Higher elevations, lower temperatures, and dry environments increase your risk of snow blindness.
Most cases of snow blindness go undetected until after the damage has already occurred. Symptoms of snow blindness include swelling and watery eyes.
This can cause your vision to be blurry. Snow blindness can be painful and irritating.
You may need to sit out and lose a day on the slopes to let your eyes rest and recover if you develop snow blindness. Polarized sunglasses or ski goggles are the best way to protect your eyes from snow blindness.
Schedule Regular Eye Exams
Beyond protecting your eyes from harmful UV rays and snow blindness, regularly scheduled eye exams are the best way to protect your eyes. They are the only way to diagnose and treat eye conditions and diseases.
When was the last time you had your eyes examined? Is your vision prescription up-to-date?
A pair of prescription sunglasses will ensure that your eyes have ample protection from harmful UV rays and allow you to see clearly.
Ready to take on the winter months? Start by making sure your eyes are healthy with an eye exam.
Schedule yours today with Stahl Eyecare Experts in Hauppauge, NY!