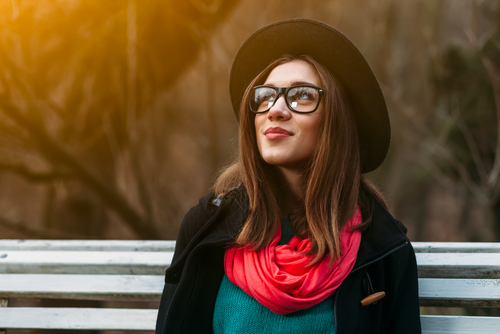 Do you have astigmatism? This common refractive error can cause blurry vision, making your life difficult and harder to enjoy.
Luckily, astigmatism is correctable. Temporary ways to treat astigmatism include glasses and contact lenses.
There are also permanent correction solutions for astigmatism. These include LASIK and PRK as well as other laser vision correction procedures.
Keep reading to learn more about astigmatism and how to correct it!
Astigmatism is a Refractive Error
Astigmatism is a common refractive error. This means that your retina does not reflect light in the right way.
Your retina communicates light waves to your brain using nerve signals. Your brain then translates these signals into images of what you are seeing.
When the light is not reflected the right way, your retina sends a distorted image to your brain. This causes blurry vision.
A misshapen cornea is the leading cause of refractive errors. This includes astigmatism as well as nearsightedness and farsightedness. Prescription glasses and contact lenses can correct refractive errors but only temporarily.
Temporary Astigmatism Correction
Prescription glasses and contact lenses can correct your blurry vision. There are special contact lenses designed to correct astigmatism.
These contact lenses include soft toric lenses and Ortho-K lenses. Toric lenses work in the same way as other soft prescription lenses.
They compensate for your misshapen cornea and improve your vision. You wear them like other soft contact lenses and they need the same maintenance.
Ortho-K lenses are hard contact lenses. They can correct astigmatism on a temporary basis.
Their design involves reshaping your cornea. You usually wear them while you're sleeping.
You take them out each morning. Ortho-K lenses reshape your cornea but the correction is not permanent. For permanent astigmatism correction, you will need to undergo a procedure like LASIK or PRK.
Permanent Astigmatism Correction
LASIK and PRK surgery are best suited for correcting astigmatism. If you have more severe astigmatism, PRK or another procedure may be a better fit than LASIK.
LASIK involves reshaping your cornea. Your cornea needs to be healthy and at least .5 mm thick to undergo LASIK.
During the procedure, your surgeon will create a small incision in your cornea. Laser technology then reshapes your cornea through this incision.
This process removes a tiny part of the corneal tissue, which is why it needs to be thick enough before you can have LASIK. Reshaping your cornea will permanently correct astigmatism. It also corrects other refractive errors if you have them.
If your astigmatism is more severe or if your cornea is not thick enough for LASIK, PRK is usually a better option. PRK reshapes the cornea but it does not involve creating a flap, as LASIK does.
Because there is no flap created during PRK, it's safer for patients with thinner corneas. Instead, the epithelium is completely removed. The epithelium regenerates and heals on its own.
PRK surgery involves a longer recovery process than LASIK. It can take several weeks for your epithelium to grow back. LASIK and PRK surgery achieve the same vision correction levels.
Consultation
Ready to correct your astigmatism? The first step is a consultation to determine which laser vision correction procedure is right for you!
Schedule yours today with Stahl Eyecare Experts in Hauppauge, NY!