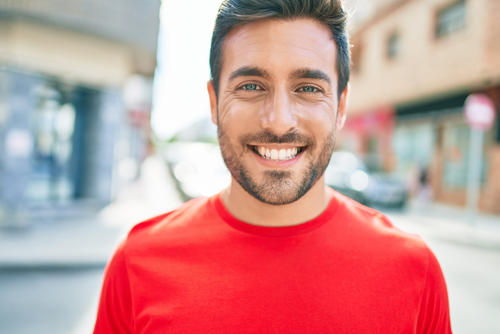 LASIK is the most common procedure for correcting refractive errors, and for good reason. It is an amazingly effective surgery that has benefitted millions of people all over the world. However, it is not the only effective option for fixing your vision.
Other options exist for people who are not eligible for LASIK or want a different way to fix their eyesight. One of these options is orthokeratology.
Keep reading to learn more about orthokeratology and find out if it is right for you.
What is Orthokeratology?
Despite its complicated name, orthokeratology or ortho-k is a straightforward procedure. The idea behind ortho-k is simple.
The common refractive errors nearsightedness, farsightedness, and astigmatism are due to misshapen corneas. Corneas that are too rounded, steep, or uneven cause light to focus not directly on your retina.
When light focuses before it hits your retina at the back of your eye, you are myopic or nearsighted. Flat corneas cause light to focus behind the retina, causing farsightedness or hyperopia.
Astigmatism occurs when the cornea is uneven. It causes light to focus on multiple points in the eye.
Common vision correction procedures like LASIK and PRK correct your vision by reshaping the cornea with a laser. Orthokeratology also reshapes the cornea, but it uses a different approach.
Ortho-k uses a series of contact lenses that gradually reshape your cornea. This reshaping is possible because the cornea is flexible.
A good way to think about ortho-k is like orthodontic braces for your vision. The contacts start out similar to the current shape of your corneas.
Each new lens progressively changes the shape of your cornea to a more desirable shape. The results of ortho-k can take days or weeks to achieve, but you can experience great vision by the end.
Orthokeratology is not permanent like LASIK but rather is a continual corneal reshaping process. You need to wear the contacts nightly to maintain the shape of your cornea.
Why Would I Want Ortho-K?
Orthokeratology works for people with low-level refractive errors. If you have a severe refractive error, you will likely need to seek out a surgical solution.
But, orthokeratology is great for eligible patients because you can avoid surgery altogether. Of course, the trade-off is that the results are not permanent. After LASIK or another corrective procedure, you do not need to maintain your new cornea shape as you do with ortho-k.
However, it may be worth it for some people to avoid the lasers and recovery time associated with surgery. Your ophthalmologist will help you determine if orthokeratology will work for you.
Is Ortho-k Safe?
Since orthokeratology is not a surgery, there is not much risk of anything going wrong. But like regular contacts, there is some risk of infection. You have to be careful to keep the lenses clean and wash your hands when you handle the lenses.
Ortho-k could be the safe and easy way to correct your vision that you've been looking for. Schedule an appointment at Stahl Eyecare Experts in Garden City, NY, to discover if ortho-k is right for you.