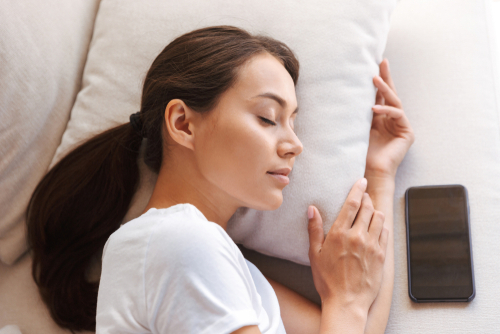 LASIK is a very effective surgery with a high rate of success. But, it is not entirely free of risk.
Sometimes patients tend to create complications after the procedure, especially during the first few weeks of recovery. While recovering from LASIK, your eyes are prone to physical damage infection.
Your eye doctor will discuss how to avoid these mistakes before your procedure. They will show you strategies to prevent injuring yourself after LASIK.
Following your eye doctor's instructions before and after your LASIK procedure is vital. Adhering to their rules increases the chances of it being a success!
Keep reading to learn about a few of the most common things to avoid during your LASIK recovery.
Avoid Rubbing Your Eyes
After LASIK, you will likely experience some degree of dry eye. Dry eyes are a very common complication after LASIK.
That is because some of your tear response nerves have to get separated during your procedure. This separation is normal and usually heals quickly.
But until it does, the lack of tears it creates can cause varying degrees of itchiness, soreness, and discomfort in your eye. It can be tough to resist rubbing your eyes to relieve some of the symptoms.
But resisting the urge is vital to having a successful outcome from your procedure. Rubbing your eyes can disrupt the healing process and undo the work your surgeon did.
During LASIK, a flap gets made in the top layer of your cornea, called the epithelium. This flap allows your surgeon to reshape the thicker cornea tissue underneath.
Reshaping the cornea is what corrects your eyesight during LASIK. Once the reshaping is over, the flap gets placed back down and reattaches during recovery.
During the early stages of recovery, this flap will be prone to detach, which can cause significant problems. Use eye drops to limit your dry eye symptoms.
It is advisable even to put them in before you experience dry eye symptoms. Also, be sure to wear the eye shields given to you while you sleep to avoid rubbing your eyes during the night.
Avoid Heavy Lifting and Exercise
Rubbing your eyes is always bad for your eyes, during LASIK recovery or not. But you will even have to avoid simple household tasks as you begin your recovery.
Lifting heavy objects or strenuous exercise can strain your eyes. The strain even simple activities can put on your eyes is enough to cause flap complications.
During the first few days, even bending over at the waist can increase eye pressure enough to detach the flap. Make sure you schedule several days to relax and let your eyes heal after LASIK.
Avoid Getting Water in Your Eyes
Your eyes after LASIK will be susceptible to bacterial infection. Even clean tap water can carry enough bacteria to cause an infection in your eyes.
You have to avoid swimming and soaking in tubs for a week or so, although you can still shower during this time. Just be sure to avoid getting water or shampoo in your eyes by keeping them closed as much as possible.
And avoid rubbing your eyes in the shower!
Ready for LASIK and the visual freedom it provides? Schedule a LASIK consultation at Stahl Eyecare Experts in Manhattan, NY!