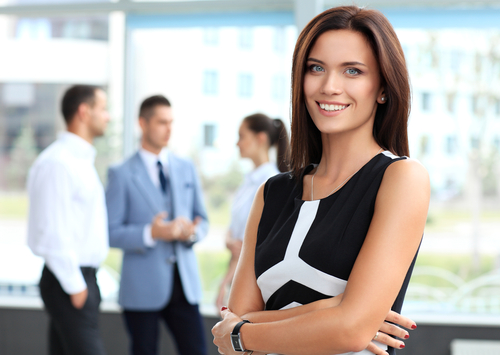 LASIK is a life-changing medical procedure, but it is an elective medical procedure. So, when you get LASIK, you will have to find a way to cover the costs without reimbursement.
Having to pay for LASIK may seem overwhelming, but it doesn't have to be. You actually want your LASIK procedure to cost more. It's better for you that way.
Also, there are ways to finance or pay for LASIK over extended periods. And, undergoing LASIK will save you money every year after you get it.
Keep reading to learn why LASIK is worth every single penny you invest in it.
LASIK Saves You Money
The whole point of getting LASIK is to end your need for glasses and contacts. And that is why LASIK is such a good investment.
The physical benefit of LASIK is obvious. You can achieve high-quality vision without any visual aids. You'll be able to see the world through your own eyes.
But that also creates a financial benefit. Glasses and contacts are a constant drain on your spending accounts.
LASIK permanently ends your dependence on them. While it isn't a guarantee that you will be free from glasses after LASIK, most patients never need them again.
By no longer needing glasses and contacts, you remove those costs from your life. Instead, the money you were spending on visual aids stays in your pocket.
On average, LASIK patients save about $500 a year on eyewear costs. In addition, many LASIK procedures pay themselves off in three years or less, just in savings alone.
Not to mention the quality of life improvement that LASIK gives you. The sooner you get LASIK, the sooner you can have visual freedom, and you'll save more money in your lifetime!
Avoid Bargain LASIK Practices
LASIK should not be cheap because it takes a lot to make it safe and effective. You get what you pay for when you undergo LASIK. When it comes to your eyesight, you should only invest in the best.
LASIK surgeons need years and years of intense medical training before operating on a functioning eye. They must get high-level licenses and certifications to be LASIK surgeons.
Even with the cutting-edge technology used in LASIK procedures, you still trust your eyes to your surgeon. So it's best to be sure they are a highly qualified professional with plenty of training and experience.
Another reason why you want to pay more for LASIK is the technology. A reputable LASIK clinic should be using the most up-to-date and precise equipment available.
There are a lot of LASIK clinics that offer cheap LASIK procedures. You should avoid these offices. They are cutting costs somewhere, and it is often on the equipment they use.
Powerful computers and precision lasers are what make LASIK such an effective medical procedure. High-end technology allows LASIK procedures to produce impressive results for patients consistently.
The best results are always going to cost more. But the peace of mind you get from receiving the best care more than makes up for the cost.
How to Budget LASIK
Paying for the entire cost of LASIK all at once can be difficult. But if you break the total cost down into smaller monthly payments, getting LASIK becomes more reasonable.
There are payment options available for LASIK patients who need financial help. These include CareCredit and ALPHAEON Credit, among others.
The cost of LASIK should never stand in your way of getting it. The benefits are too great for you to let anything prevent you from getting LASIK.
Schedule a LASIK consultation at Stahl Eyecare Experts in Garden City, NY. Learn about all the financing options, and see if you are a good fit for LASIK! Visual freedom could be easier to get than you think!