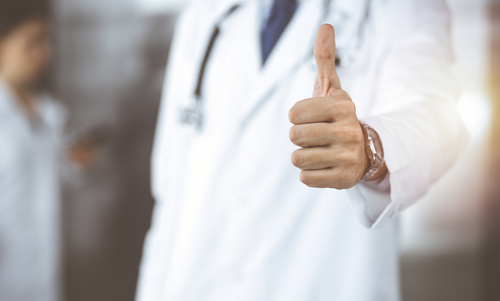 Any medical procedure involving your eyes has potential risks. But LASIK is among the safest medical procedures in the world.
This fact is in no small part due to the enhanced technology and methods used in LASIK. The procedures that preceded LASIK used blades to reshape your cornea and correct your vision.
While this was an incredible achievement at its time, it is now outdated. If you are considering LASIK, be sure to work with a practice that uses cutting-edge technology.
Keep reading to learn more about the newest technology used in modern LASIK procedures.
The Excimer Laser and the Femtosecond Laser
The equipment most people associate with LASIK are, of course, lasers. After all, the first letter in LASIK stands for laser.
But you may not realize that LASIK uses two distinct kinds of lasers. These are a femtosecond laser and an excimer laser.
It's helpful to understand the LASIK procedure itself to understand the role of each laser. LASIK corrects your vision by reshaping your cornea. A properly shaped cornea helps light get focused on your retina.
To do this, your surgeon reshapes the middle layer of your cornea, which is the thickest cornea layer. First, to access the middle layer, they create a flap in the top layer of your cornea, called the epithelium.
The femtosecond laser uses low pulse energy and high repetition to perforate the top layer of the cornea.
Then, they remove tiny amounts of tissue from the middle layer using the excimer laser. Removing these pieces of the cornea makes its shape more smooth and uniform, which enhances your vision.
The excimer laser removes the corneal tissue through a process called photoablation. It superheats the tissue and causes it to turn into a gas and drift away.
Both lasers are a critical component of modern LASIK procedures. And both provide incomparable precision.
Wavefront Scanning and Mapping
Lasers are the most well-known component of LASIK. But computer guidance makes their precision and the results they produce possible.
Modern LASIK procedures use wavefront scanning technology to guide the procedure. This technology scans your entire eye before the procedure begins.
A computer program then creates a three-dimensional map of your eye, including the surface of your cornea. The map guides your surgeon and the lasers as they make the corneal flap and remove corneal tissue.
Mapping your eye like this makes modern LASIK incredibly precise. The precision it provides is one of the reasons LASIK is so successful.
iLASIK and iDesign Technology
At Stahl Eye Care Experts, we use wavefront and laser technology in our LASIK procedures. These procedures include using the iDesign wavefront analyzer and advanced all-laser iLASIK systems.
These systems work with each other to create a fast, precise, and safe procedure. The results they produce allow most people to resume normal activities the day after LASIK.
With this technology, recovery is faster, and results are better! Schedule a consultation at Stahl Eye Care Experts in New York, NY, to see if LASIK is right for you!