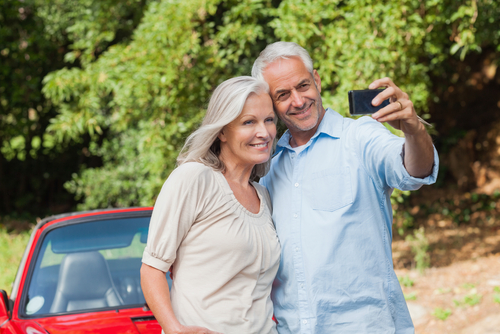 Cataracts are an incredibly prevalent eye problem. In some way, they affect most people eventually.
They are a natural part of the aging process. But that doesn't mean you will be permanently blind when you get older with no hope of ever seeing again.
While cataract development is not preventable or reversible, you can remove and replace them. Cataract surgery is the most common medical procedure in the country.
For that reason, it is among the most effective medical procedures. Keep reading to learn more about cataracts and how cataract surgery gets rid of them.
What are Cataracts?
A cataract occurs when the lens of your eye becomes cloudy. A healthy lens is transparent so that light can pass through it uninterrupted.
But when proteins inside the lens clump together, they eventually become large and dark enough to block out light. The progression of cataracts is slow, and they may not affect your vision for years.
However, cataracts do not go away by themselves. You will eventually begin to notice symptoms, including:
Loss of vision
Sensitivity to light
Particularly poor eyesight in low light situations
Halos around light sources
Faded colors
A yellow tint to your eyesight
Double vision
Even with some symptoms, you will be able to live your everyday life with cataracts. But once they begin to impede your daily life, you need cataract surgery.
After a cataract screening, your eye doctor will tell you if now is the time to undergo cataract surgery.
What is an IOL?
There is no way to remove a cataract from the lens as they grow inside it. Instead, surgeons remove the entire lens and replace it with an artificial lens called an IOL to provide clear vision.
Before the surgery begins, you will select an intraocular lens or IOL with the help of your surgeon. IOLs replicate the function of a healthy lens.
There is a wide range of IOLs to choose from for cataract surgery. Your eye doctor will help you select one based on the type of vision you want after the procedure.
Standard or monofocal IOLs provide basic eyesight at either near or far ranges. You will still need glasses after cataract surgery with a monofocal IOL to see at the other distance.
Certain premium IOL options can provide better eyesight than you have ever had before.
What Happens During Cataract Surgery?
To insert an IOL, your old lens has to come out. To do this, your surgeon first creates an opening in your cornea.
However, the lens is unable to fit through the opening in its whole state. So they break the lens into smaller pieces using a special probe.
Then they can take the bits of the lens out with gentle suction. After this, the preselected IOL gets inserted into the open membrane left by the natural lens. Then the incision gets closed, and you go home to rest and recover.
Full recovery from cataract surgery can take several months. But you should be able to return to most of your everyday routine within weeks.
Are cataracts affecting your vision? Schedule a cataract screening at Stahl Eyecare Experts in Garden City, NY, to see if it is time for cataract surgery!