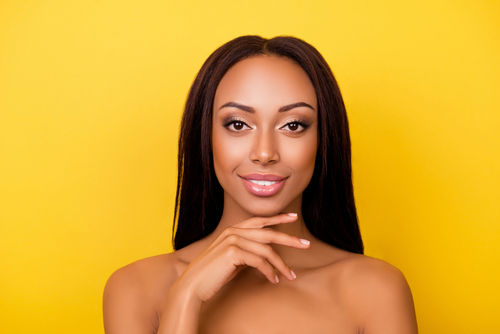 Cosmetic surgery is a fantastic way to reclaim some of your youth by making you look and feel younger. One of the most effective ways to achieve this is by targeting your eyes.
When you communicate with other people, they spend a lot of time focusing on your eyes. Tightening the skin and removing tissue that makes them look puffy and tired enhances your appearance.
For that reason, making your eyes more youthful should be a priority when considering a cosmetic procedure. These results are what eyelid surgery accomplishes.
Plus, eyelid surgery is an effective treatment for more than just aesthetic enhancement. Keep reading to learn more about the benefits of eyelid surgery!
What is Blepharoplasty?
The muscles around your eyes weaken as you get older, and tissue builds up while your skin begins to wrinkle. Eyelid surgery, also called blepharoplasty, removes the excess skin, fat, and other tissue from around your eyes.
Removing all this material reduces the drooping and sagging around your eyes. Blepharoplasty is a procedure that can treat your lower and upper eyelids.
How Do You Prepare For Blepharoplasty?
Before you can undergo blepharoplasty, you need to attend a pre-procedure consultation. During this appointment, you'll discuss your medical history and expectations for the procedure.
Going over these facts helps to ensure you are not at any serious risk for complications. It is also a time for you to understand everything about the procedure and the results you can expect.
Your eye doctor will also put you through a detailed physical examination. They will measure parts of your eyelids and take photographs from different angles to plan the procedure.
A vision examination is also an essential part of blepharoplasty preparation, especially if you are trying to claim the procedure on your insurance.
You need to prepare for the procedure by taking a break from smoking for a couple of weeks and scheduling a ride home. You will also need to stop taking certain medications at your eye doctor's discretion.
How Does Blepharoplasty Work?
The procedure itself is relatively straightforward. Your surgeon begins by making an incision along the fold of your upper eyelid.
This incision allows them to remove tissue and attach and tighten muscles that support your eyelid. Your lower eyelid follows a similar process, although the incision gets made along the lash line or inside your eyelid to hide scarring.
During the early stages of recovery, you will likely experience several symptoms. These may include blurred vision, light sensitivity, and pain or discomfort as you begin to heal.
You can reduce swelling by using ice packs. And you will have to avoid strenuous activity and rubbing your eyes during the early stages to avoid reopening the incisions.
Benefits of a Blepharoplasty
Blepharoplasty has practical and cosmetic benefits. Looking and feeling younger is essential.
But droopy and saggy eyelids can impair your vision. Also, conditions like entropion and ectropion can irritate your eyes and make them vulnerable to infection.
These disorders are where your eyelids do not close all the way, even when your eyes are shut. Blepharoplasty can address all of them by tightening your eyelids and helping them seal when your eyes are shut.
Eyelid surgery can be a massive benefit to your life, cosmetically and visually! Book a consultation at Stahl Eyecare Experts in Manhattan, NY today! See how you can benefit from blepharoplasty.