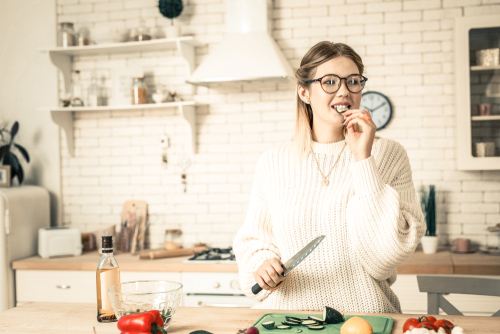 Do you need glasses? Are you trying to figure out if the expense is worth it?
Glasses are great, especially if you've been struggling to see. But they can also be annoying. Wearing them can be a bit of an adjustment if you've never had to before.
You have to remember to wear them, plus you want them to look good while accepting a new expense. It's definitely a process.
Keep reading to find out if the cost of glasses is worth it!
Personalized Help
When you're getting glasses, you have to make a lot of decisions. Like what kind of frames do you like?
Is there a specific kind of material you like? What shape of frames should you wear to flatter your face shape?
Do you want lens coatings to reduce glare? How much are you willing to spend on your new glasses?
These are just a few of the many questions you'll need to ask yourself when you buy glasses. When you go to the eye doctor, an optician or ophthalmologist will help you pick out the right glasses. They can also answer any questions you may have.
It is important to get a professional to help pick out your glasses. They can pick the best pair depending on your prescription.
Some patients have more complicated prescriptions, which is why getting help is beneficial. One-size-fit-all glasses don't always work for everyone. It's important to know when that happens.
Lifestyle
For some patients, glasses are the best way to correct their vision. Sometimes patients can't have contacts or laser eye surgery.
In that case, glasses are a great option if you need to be able to see! This is especially true if you've been struggling to see while reading, watching television, or taking part in other activities. You can think about getting glasses as an investment for continuing your lifestyle.
Vision Insurance
One way to reduce out of pocket expenses from buying glasses is by using vision insurance. Vision insurance will usually cover part of your eye exam, prescription, and glasses.
This helps reduce the out of pocket expenses, and the investment in glasses is worth it. After all, being able to see the world around you is priceless!
Durable Frames
When picking out glasses, it is important to think about the materials your frames are made from. Some frames are made from better materials that will last for longer.
If you get a frame that is durable, they can last for years. The initial investment in your vision can pay off over time.
There are different types of glasses to consider, price ranges, and purchasing options. When getting glasses, consider what type of shopping experience you prefer.
You want to buy a pair of glasses that meet your needs, are durable, and can support your prescription.
Being able to see and live your life is priceless. Glasses can fit your lifestyle and personal style. Some people even think of glasses as a normal accessory.
Why not own more than one pair? If you have several pairs, you can match them to different outfits and be more stylish! Being able to see clearly doesn't have a price tag.
Do you think you need glasses? The first step in the process is getting a comprehensive eye exam to find out your prescription. Schedule an appointment at Stahl Eyecare Experts in Manhattan today!